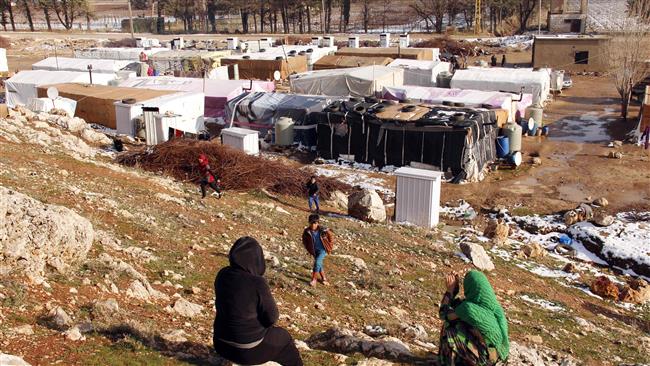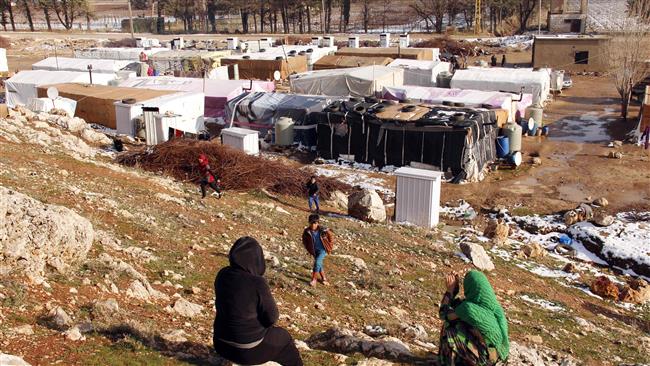 A senior Lebanese legislator has warned that Takfiri terrorists are most likely to penetrate the camps housing thousands of Syrian refugees in Lebanon and recruit individuals to join the foreign-sponsored militancy in their conflict-ridden homeland.
"These terrorists want to hire refugees in a bid to conduct their mission in destroying and weakening Syria and its army, and putting an end to its role as the resistance front against the American-Zionist project in the region," Mohammad Raad, who chairs Hezbollah's political wing Loyalty to the Resistance Bloc in the Lebanese Parliament, said on Sunday.
He added, "All those who try to stir sectarian and regional tensions belong to the American-Saudi-Zionist project, which wants to sabotage the region's stability."
Raad said that all those conspiring against Arab nations and bent on defeating Hezbollah resistance movement have reaped nothing but disappointment and loss "despite all the money spent."
Hezbollah fighters have been involved in battles alongside Syrian army forces against Takfiri terrorists inside Syria.
While the United Nations High Commissioner for Refugees (UNHCR) has registered only 1.1 million Syrian refugees in Lebanon, the Lebanese government puts the actual number at around 2 million.
According to a new UN study, thousands of Syrian refugee households living in Lebanon are living below the Lebanese extreme poverty line of USD 3.84 a day.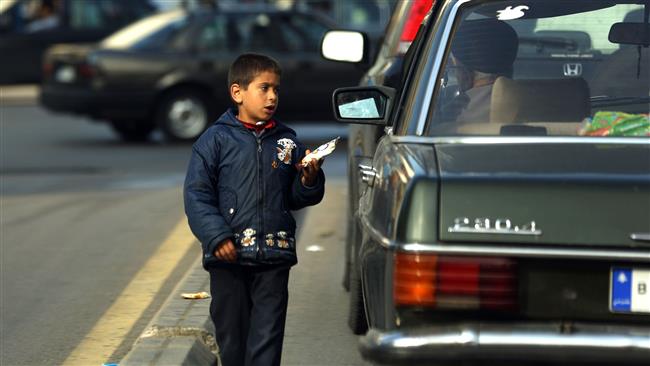 A Syrian boy begs on a street in the town of Jdeideh, northeast of the Lebanese capital city of Beirut, January 12, 2016. (Photo by AFP)
The refugees borrow money to pay for their basic needs such as food, healthcare and rent, according to the study, which also said some 90 percent of them are indebted.
The refugee families are withdrawing their children from schools so they can work, with figures showing that just five percent of those aged between 15 and 17 attended school this year, according to the analysis.
The foreign-sponsored conflict in Syria, which began in March 2011, has claimed the lives of some 470,000 people and left 1.9 million injured, according to the so-called Syrian Center for Policy Research.
Moreover, 6.36 million people have been displaced internally and more than four million others have fled the country since the beginning of the conflict. The total number of the displaced accounts for 45 percent of the country's population, which has shrunk by 21 percent.