Human Rights
Middle East
Palestine
Terrorist occupation regime razes family house of slain Palestinian
The zionist army has leveled the house of a Palestinian teenager, whom the regime killed last month after accusing him of killing two Israelis.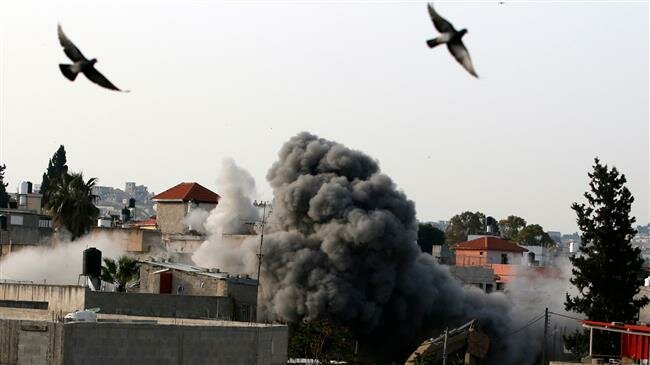 The house, which was demolished on Wednesday morning, belonged to the family of Omar Amin Abu Lila, who was killed by Israeli forces in the village of Abwein, located north of the city of Ramallah in the occupied West Bank, on March 19.
The 19-year-old was accused of stabbing and killing an Israeli troop and shooting a rabbi to death earlier.
Zionist forces kill Palestinian teen over alleged attackIsraeli military forces have shot and killed a Palestinian teenage boy over an alleged shooting attack in the occupied West Bank at the weekend.
The Times of Israel reported that Israeli forces had surrounded Omar's family home in the village of Zawiya before reducing it to rubble.
The demolition came after Israeli forces arrested his relatives in order to be able to locate his house.