Palestine
Terrorist Regime's Raid in Gaza City Kills 4 Children as Toll Tops 210 Martyrs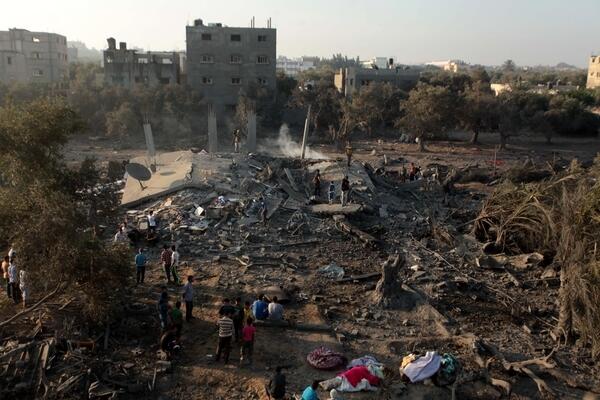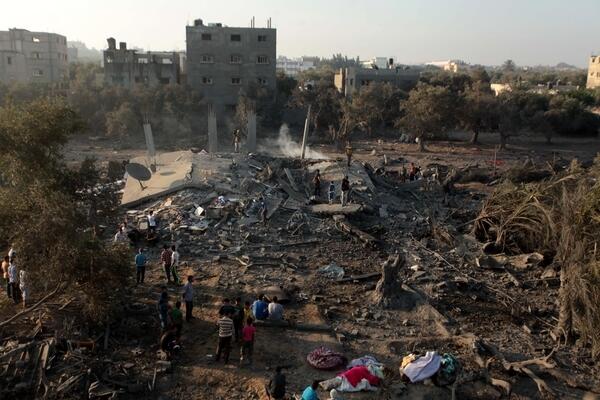 The Zionist entity intensified its air strikes on Gaza strip early on Wednesday, as the death toll of the brutal offensive against the besieged enclave passed 210.
Four children were killed in Gaza City on Wednesday, medics said, in Israeli shelling.
All four were on the beach when the attack took place, emergency services spokesman Ashraf al-Qudra said, with several injured children taking refuge at a nearby hotel where journalists were staying.
Emergency spokesman Ashraf al-Qudra said that a strike on a house in the southern city of Rafah killed two men, adding that a separate raid killed a young man.
Another Rafah strike shortly afterwards left one man dead, Qudra said, while a raid on the home of Mohammed al-Arjani in the southern city of Khan Yunis killed his son Abdullah, 19, , taking the death toll of the Israeli assault to 202.Destruction in Gaza as occupation forces launches brutal offensive against Palestinians
Some of the first raids on Wednesday morning targeted homes of senior Hamas officials, including Mahmud al-Zahar, but there were no reports of casualties in those strikes.
It was the ninth day of Israel's Operation "Protective Edge". Since July 8, resistance fighters have fired nearly 1,000 rockets and mortars into the occupied territories, and the Zionist entity has carried out around 1,500 strikes, according to the occupation army.
Meanwhile, Tuesday saw Israel's first death, when a man was killed as a rocket hit the Erez border crossing.
Four Israelis have been seriously injured by rocket fire, and the Israeli air strikes have wounded more than 1,500 Palestinians.
The Gaza-based Palestinian Centre for Human Righ
ts said on Sunday, when the Gaza toll stood at over 150, that three quarters of the dead were civilians.
And on Monday, a senior UN official said more than a quarter of the victims were children.
Earlier on Tuesday, resistance the Zionist entity accepted an Egyptian ceasefire proposal, the Palestinian resistance rejected it, saying it was "an initiative of kneeling and submission since it "doesn't fulfill the demands of the Palestinian people."