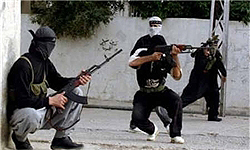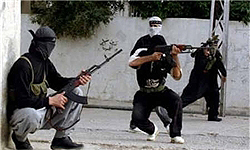 The Syrian army and security forces killed several leaders of terrorist groups in the country, the latest reports said.
A Syrian military official told FNA on Saturday that "Tariq Sayyed", one of the ringleaders of the terrorist groups, was killed after conflicts erupted between the Army forces and terrorists in "Ghorm al-Joz" and "Ariha" villages.
Also, "Omar al-Boyour" and "Zakaria Farahat", two other terrorist leaders, along with a number of their collaborators were killed in "Hass" and "Kafar Rouma" villages.
In another event, the Syrian Army engineers in Rif-Damashq province managed to discover and neutralize 8 remote-controlled bombs planted by terrorists near "Jame al-Rahman" mosque in "Hajar al-Aswad" region.
Terrorists and rebels widely supported by the US, Saudi Arabia, Qatar and Turkey have disregarded the cease-fire that stood on top of the peace plan proposed by the UN-Arab League envoy to Syria, Kofi Annan.
Syria has been experiencing unrest since March 2011 with organized attacks by well-armed gangs against Syrian police forces and border guards being reported across the country.
Hundreds of people, including members of the security forces, have been killed, when some protest rallies turned into armed clashes.
The government blames outlaws, saboteurs, and armed terrorist groups for the deaths, stressing that the unrest is being orchestrated from abroad.
In October 2011, calm was eventually restored in the Arab state after President Assad started a reform initiative in the country, but Israel, the US and its Arab allies are seeking hard to bring the country into chaos through any possible means. Tel Aviv, Washington and some Arab capitals have been staging various plots in the hope of increasing unrests in Syria.