Syria
Terrorist SDF Blackmailing Refugees for Leaving Camp in Northeastern Syria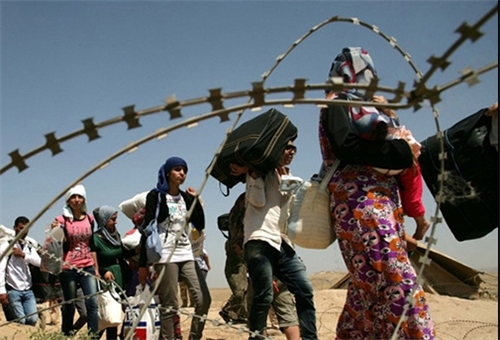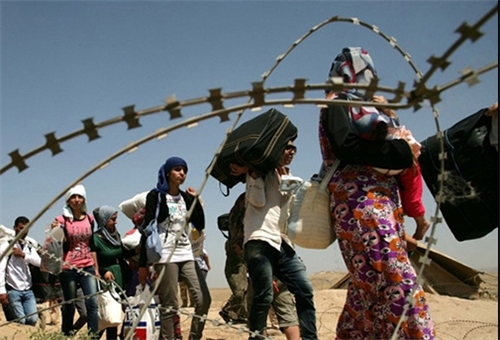 The Syrian Democratic Forces (SDF) is asking refugees in Hasaka province to pay $300 for each person if they intend to leave the camp for necessary purposes, Militant-affiliated websites reported on Wednesday.
The websites reported that the SDF has imposed an exit ban on refugees in the al-Saad camp in Southern Hasaka and is exercising jail drills and rules in there.
The websites quoted Kurdish sources as saying that the SDF receives $300 per person to allow the refugees to leave the camp.
The al-Saad camp is facing acute shortage of food and medial-health services.
The Syrian Observatory for Human Rights (SOHR) reported last month that the SDF is plundering the refugees' possessions in a camp in Southern Hasaka, adding that the SDF also blocked transfer of sick refugees to the regional medical centers.
The SOHR reported that the refugees were living in a very hard and boring condition in al-Saad camp near Lake al-Basel in Southern Hasaka established by Asayesh (the Kurdish Security Organization) forces and the SDF.
It added that the refugees face shortage of food as the camp's staffs did not distribute food packages that were sent to the camp under the supervision of the Syrian Red Crescent, adding that the aid packages, however, were being sold in high prices by those who were managing the camp.
In the meantime, the SOHR added that the SDF blocked exit of refugees from the camp for Hasaka city unless the refugees find a guarantor to sponsor them and pay $500 for each family.
The SOHR further said that 10 civilians, including 3 children, lost their lives as the Asayesh forces prevented them from leaving the camp for Hasaka hospital to be treated there.
The SOHR's reports said that the al-Saad camp's refugees staged demonstrations against the awful conditions in the camp, but were dispersed by the SDF's shooting in the air.