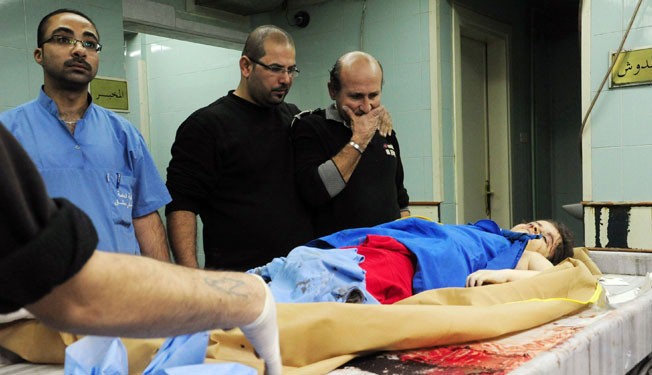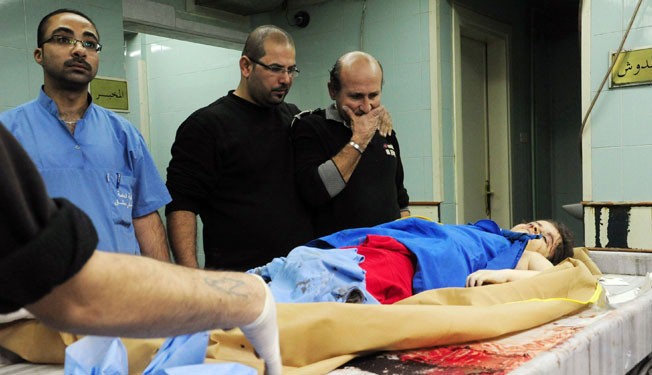 At least 11 people have been killed in Syria by shellfire from foreign-backed militants fighting against the government of Syrian President Bashar al-Assad.
On Wednesday, a mortar round slammed into a mainly-Christian area of the capital Damascus, killing two people and wounding several others.
Nine other people were killed in a similar attack in the western city of Homs.
Moreover, a mortar attack targeted the al-Hal market in the heart of the capital, wounding several people and causing damage to shops there.
On Tuesday, 16 people were wounded after foreign-backed militants fired mortar shells at residential areas in Damascus.
On Monday, the so-called Syrian Observatory for Human Rights said a father and his four children were killed after a mortar round struck a residential area in the suburbs of Damascus.
The victims were killed when the mortar fired by the foreign-sponsored militants hit their car in the residential area of Jaramana.
The incident comes two days after a similar attack targeted a residential area in Ashrafiyeh district of Syria's northwestern city of Aleppo, killing at least six children and wounding five others.
Syria has been gripped by deadly unrest since 2011. According to reports, the Western powers and their regional allies — especially Qatar, Saudi Arabia, and Turkey — are supporting the militants operating inside Syria.
According to the United Nations, more than 100,000 people have been killed and millions displaced in the violence.