Syria
Terrorists' Ammunition Depot Destroyed in Homs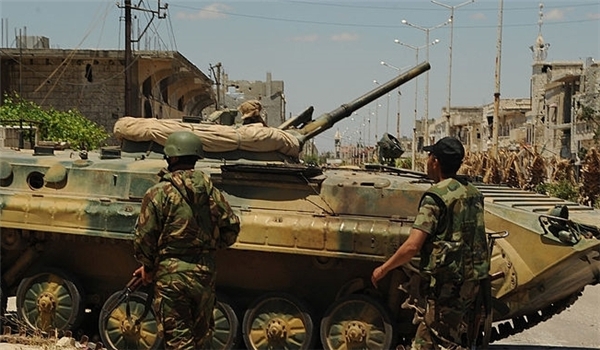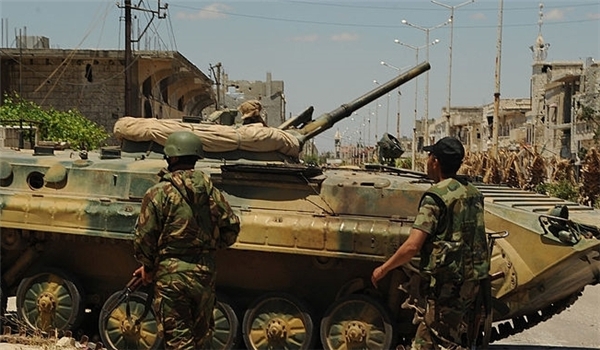 The Syrian army troops destroyed terrorists' ammunition depot in the Northern countryside of Homs on Saturday.
The army destroyed the ammunition depot in Um Sharshouh village in the Northern countryside of Homs, informed sources said.
On Friday, informed sources said that the Syrian Army identified an important supply convoy of the militant groups in the Northern parts of Homs province and destroyed it in an attack.
The sources said that a long convoy of the militants' vehicles, loaded with weapons and ammunition, were targeted and destroyed in the Syrian army troops' offensive in Dar al-Kabira.
The sources further added that tens of terrorists were also killed in the Syrian soldiers' attack.
On Wednesday, Chechen-born Abu Bakr al-Shishani, the top commander of Ahrar al Sham terrorist group in Homs province, was killed in a Russian airstrike in Syria.