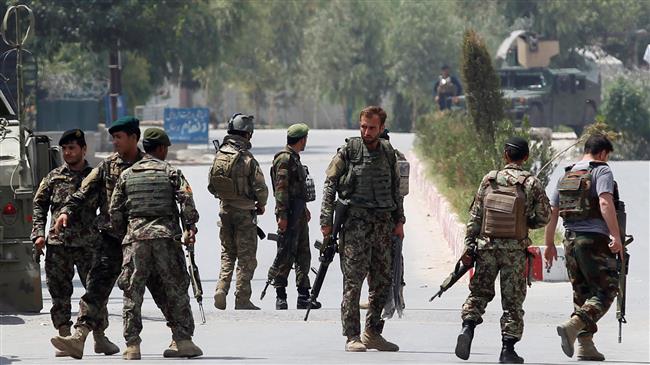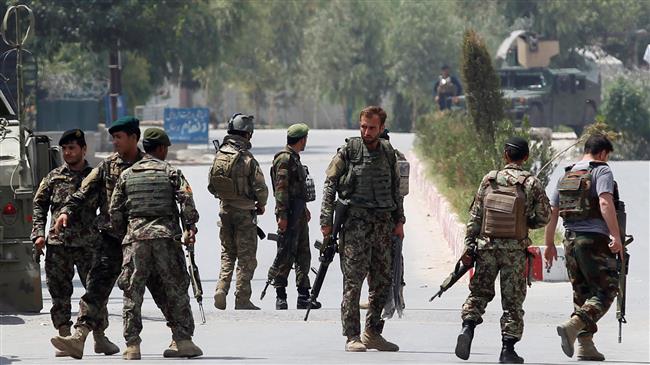 Armed militants in Afghanistan have attacked an office of the education department in the eastern city of Jalalabad near the Pakistani border.
The attack began with two explosions near the government building on Wednesday morning local time.
Hours later, at least 10 people were confirmed killed and another 10 wounded.
It was not clear how many of the casualties were civilians, terrorists, or security forces, and the figure could rise.
Local reports cited eyewitnesses as saying earlier in the day that up to 50 people had been trapped inside the compound, though officials did not confirm that figure.
"Our first priority is to rescue those people who are stuck inside," Jalalabad police chief Ghulam Sanayi Stanekzai told Tolo News TV, without clarifying how many people had been trapped or taken hostage.
Some local officials said the situation had been brought under control as of 1 p.m. local time. But it was also unclear whether all assailants had been neutralized.
There were no immediate claims of responsibility for the attack. But the area is widely regarded as a stronghold for the Takfiri Daesh terrorist group, and past terror attacks in Nangarhar Province have been claimed by the outfit.
The attack came just a day after 10 people were killed and four more wounded when a bomber detonated his explosives near Jalalabad's 6th police district, local news outlets reported, citing a statement issued by media office of the provincial government.
Local officials said it was not yet clear how many gunmen were involved in the Wednesday morning attack and how many people might have been trapped or held hostage in the building following the attack.
Security forces, meanwhile, have cordoned off the area.
The Wednesday assault marked the third major attack in less than two weeks in Jalalabad, which is the main city of the terror-ravaged province. Another bombing there on July 1 killed at least 12 people in the city center, including a group of Sikhs.
The blast killed 12 people and wounded 20 others in a market area of the capital of Nangarhar province.
Since late last year, Daesh terrorists, who have been flushed out of Syria and Iraq, have taken advantage of the persisting chaos in Afghanistan and established a foothold in the country's eastern and northern regions.
According to Afghan intelligence reports, Daesh is present in nine provinces, from Nangarhar and Kunar in the east to Jawzjan, Faryab, and Badakhshan in the north, and Ghor in central west.
Last November, former Afghan President Hamid Karzai also declared that the US was colluding with Daesh terrorists across Afghanistan and allowing the Takfiri group to flourish in the war-ravaged country.