Iran
Terrorists attack religious school in northern Iran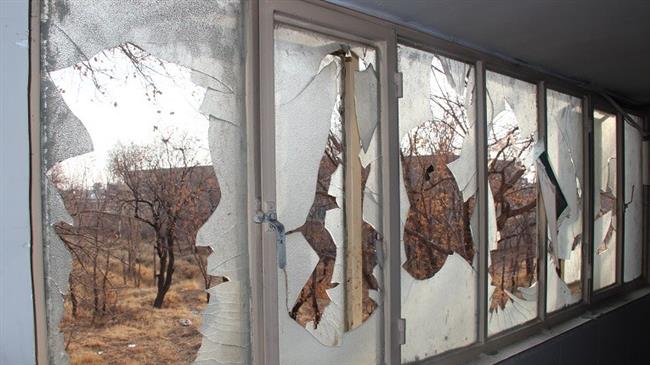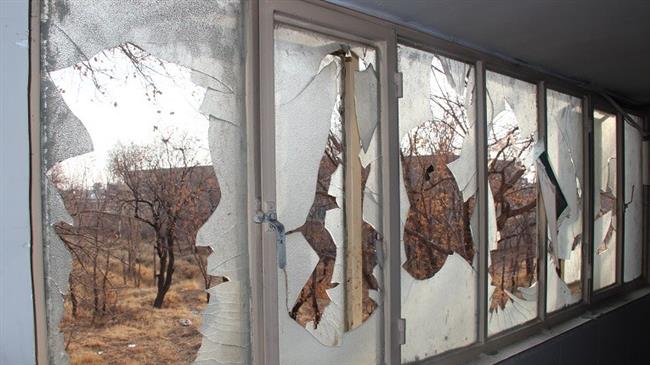 Rioters have reportedly attacked a religious school in the northern Iranian province of Alborz, causing material damage to the facility before being dispersed by the police.
The attackers pelted rocks and bricks at the center in the province's Eshtehard County, Fars news agency reported on Saturday quoting the facility's director.
They broke the praying room's windows, shouting "unconventional slogans," Ali Hendiani told the agency.
They had assembled in response to a call to protests by "adversarial and anti-establishment groups so as to pursue the sinister goals of their masters," he said.
More than 500 rioters gathered in front of the center the following day, shouting slogans but anti-riot police dispersed the gathering and rounded up some of the attackers, Fars said.
Limited protests against economic conditions have been held in Shiraz, Isfahan, Ahvaz and Karaj over the past few days. The protests have been largely described as peaceful without any major instance of violence.
Citizens are anxious over the collapse of the rial, which has lost nearly two-thirds of its value in six months and resulted in the rise of commodity prices.
Iran's first vice president Es'haq Jahangiri calls on the nation to close ranks and counter a "serious economic war" launched by the United States.
Authorities have acknowledged that worries are legitimate but the biggest concern of many Iranians is that the protests might be hijacked by malicious groups inside and outside the country and turn violent.
In January, several Iranian cities were scenes of protests but they were hijacked by terrorist MKO elements, in which unknown elements opened fire at protesters and killed several people.
Iranian officials have said the voices of protesters need to be heard. However, they have warned of efforts by the enemies, the MKO and the royalists to manipulate the legitimate demands of the people and create mayhem.
The Islamic Republic is additionally wary of US plots under the new American administration to stir unrest in the country after pulling Washington out of a landmark nuclear deal and announcing new sanctions on Tehran.
There are some positive signs, however, with the government having pledged to put an economic plan together in order to ride out storm.
Iran's new central bank governor has promised fresh currency policies in the coming days, and the state has launched an unprecedented transparency push that has seen dozens of arrests of profiteers.