Syria
Terrorists' Casualties in Northern Aleppo Battles Reach 240 Including 25 Commanders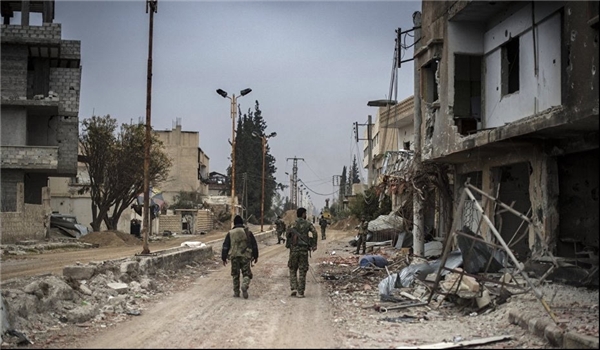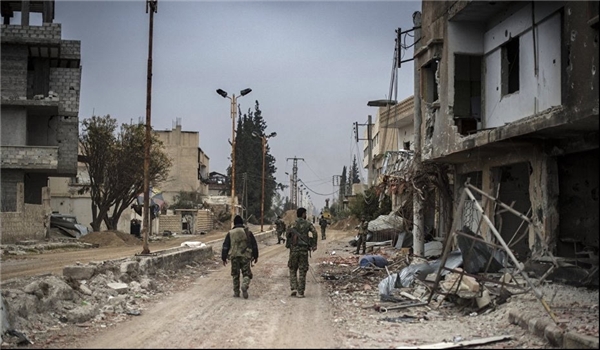 Syrian government forces' anti-terrorism operations in al-Malaah region in Northern Aleppo have thus far ended in the killing of 240 militants, including 25 field commanders, army sources said.
"The Syrian army and its popular allies' advances and their successful mop-up operations in al-Malaah battlefield and near Castillo highway have claimed the lives of at least 240 terrorists, while many more have been wounded in the region," the sources said.
"Almost the entire offensives of the terrorist groups of al-Nusra Front, Nouralddeen al-Zinki and Mountain's Hawks were repelled by the Syrian pro-government forces," the sources added.
"The terrorist groups have left behind their military equipment in Kafr Hamra and fled towards Idlib's Eastern border. Most of the terrorists consider attacks on government forces' positions in al-Malaah and al-Lairamoun industrial region as homicide. Rift among the terrorist groups has been widening in the recent days due to their differences over way of battling the government forces," the sources said.
In relevant developments on Tuesday, the Russian and Syrian fighter jets targeted the positions of terrorist groups in different districts of Aleppo city, leaving scores of militants dead or wounded.
The Syrian and Russian aircraft bombed concentration centers of the militants in al-Lairamoun industrial region, Bani Zeid neighborhood and Castillo highway, which ended in the killing of many militants and slowed their military movements down.
In the meantime, the Syrian soldiers and their popular allies engaged in heavy fighting with the terrorists in Western side of Sheikh Maqsoud and Bani Zeid neighborhoods and registered very good advances against the foreign-backed terrorists in al-Lairamoun industrial region.
At least 45 percent of al-Lairamoun is under full control of the Syrian army.