Syria
Terrorists' Centers in Lattakia, Idlib Crushed in Syrian Army Attacks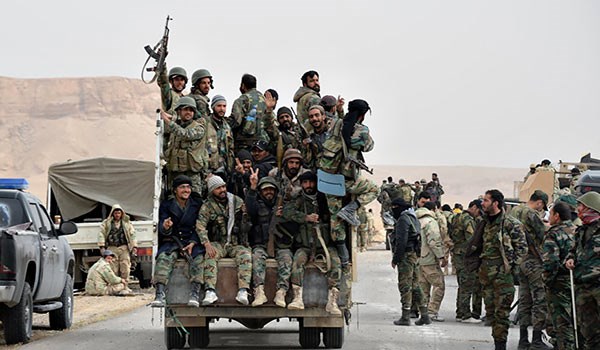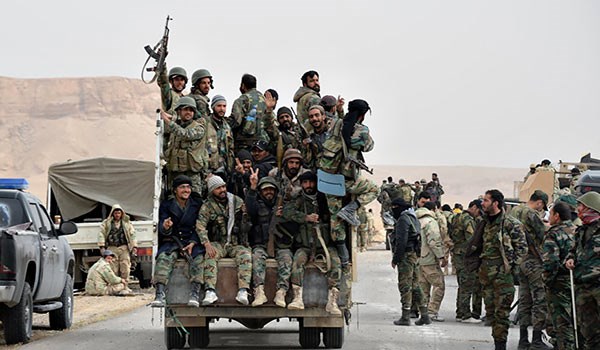 The Syrian Army troops and Aircraft targeted a number of terrorist positions in Northern Lattakia and Southern Idlib, inflicting tens of casualties on the militants hours after a US missile strike on an army airbase in Homs province.
The country's air force carried out several nigh combat sorties over terrorists' concentration centers in villages near the town of Jisr al-Shughour in Idlib, killing and wounding tens of militants.
Webistes close to the terrorist groups said the militants have transferred tens of their injured members to Idlib.
In the meantime, the army men repelled terrorists' attack in Tal (hill) al-Zoweiqat in Northern Lattakia.
Local sources reported that a machinegun-equipped vehicle of the terrorists was targeted by the army en route to Kabani in Northeastern Lattakia.
The Syrian Army troops warded off attack of Al-Nusra Front (also known as Fatah al-Sham Front or the Levant Liberation Board) in Northeastern and Northern Lattakia, destroying three more bomb-laden vehicles.
Reports said earlier today that the army soldiers engaged in fierce clashes with Al-Nusra along the road connecting the towns of Kabani and Kinsibba in Northeastern Lattakia, destroying 3 vehicles rigged with explosives before they could reach the area surrounding a number of military points and villages.
Local sources reported that the army units and terrorist groups engaged in heavy clashes when terrorists tried to advance toward the safe zones after the destruction of the vehicles.
A large number of terrorists, mainly from Al-Nusra, were killed while others fled away towards the Turkey-Syria border.