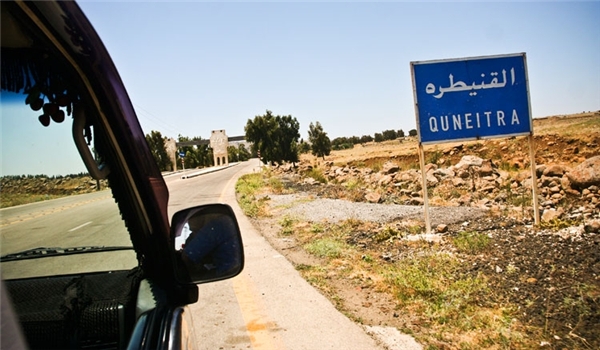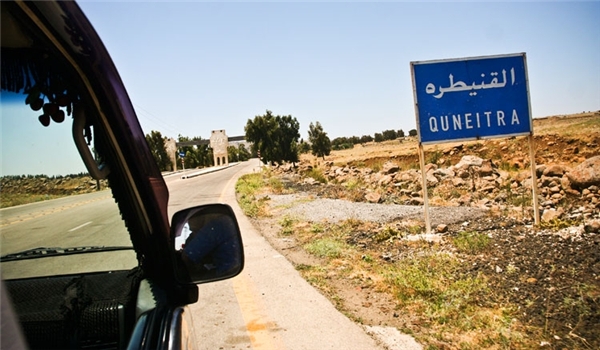 The terrorist groups retreating from Quneitra in Southwestern Syria destroyed their main supply line to Israel on Monday before their mass exodus from the province under an agreement with the Syrian Army.
The terrorists of Tahrir al-Sham Hay'at (the Levant Liberation Board or the Al-Nusra Front) set fire at a passageway through which they were receiving arms and ammunition from Israel.
The terrorists further burned one of their arms depots at a base which was once a center of International Peace Keepers in Quneitra.
In the meantime, local sources reported that a sum of 959 terrorists that had refused the Syrian army's peace offer left Quneitra for Northern Syria on 46 buses along with their family members.
On Sunday, four notorious field commanders of the terrorist groups fled the battlefield in the Southwestern province of Quneitra towards the Palestinian occupied territories as the Syrian Army sped up the momentum of its advances in Dara'a and Quneitra.
Ma'az Nasar, the commander of Liwa Farsan al-Joulan, Ahmad al-Nahas, the commander of Alawiya Seif al-Sham, Ala al-Halqi, the commander of Jeish al-Ababil and Abu Ratib Nasar, another commander of Liwa Farsan al-Joulan escaped in Quneitra towards positions of the Israeli army.
The Syrian Army soldiers arrived at the border with the Israeli-occupied Golan after seven years and after government troops imposed control over tens of villages and towns in Quneitra.
Israel has been providing financial and military supports for the terrorist groups in Quneitra province in the past recent years.