Syria
Terrorists Fail to Prevail over Syrian Army Positions in Deir Ezzur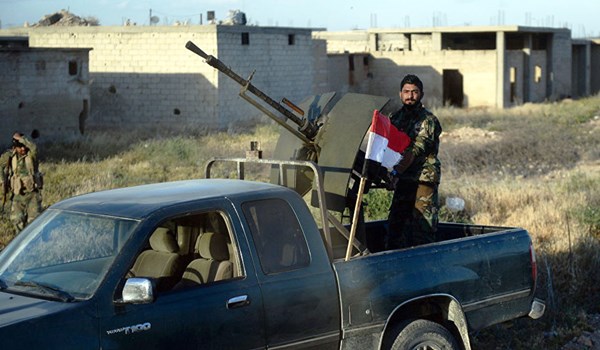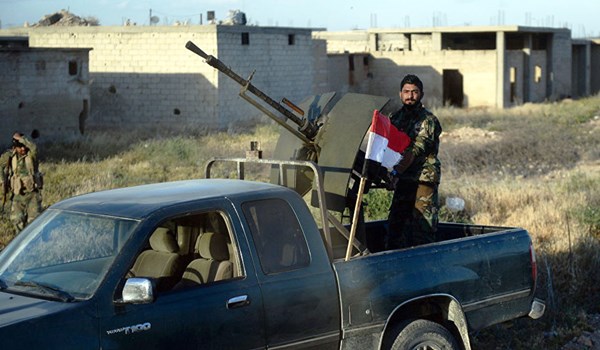 The ISIL terrorists group stormed the strongholds of the Syrian Army troops in the Eastern province of Deir Ezzur, but failed to break thought their defense lines, military sources reported on Thursday.
The sources said that the ISIL launched a massive offensive in Southeastern Deir Ezzur, targeting the army's positions near the key town of al-Mayadeen.
The ISIL launched the new offensive in a move to take advantage of the large dust storm that is sweeping through Eastern Syria.
The sources further said that the ISIL began today's assault by detonating a car bomb in the Southwestern countryside of al-Mayadeen followed by a series of intense clashes that still continue.
In a relevant development last week, the army troops found a mass grave in the Southeastern province of Deir Ezzur that contained tens of bodies of the civilians and military men executed by the ISIL Takfiri terrorists.
The army forces discovered the mass grave in Deir Ezzur city's Central garden that contains nearly 150 civilians and military men during purging operations on Thursday.
Local sources said the victims were executed by the ISIL during its rule over the region, adding that signs of torture were seen on a number of the dead bodies.