Syria
Terrorists Fail to Prevail over Syrian Army Positions in Eastern Damascus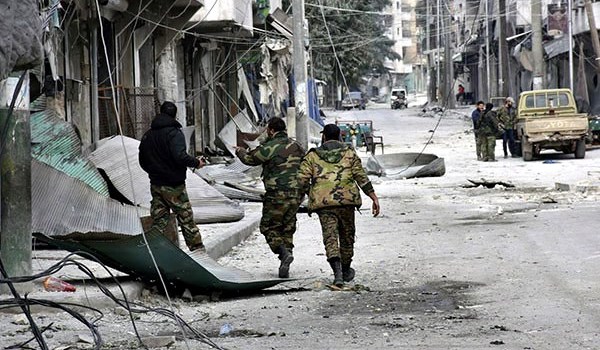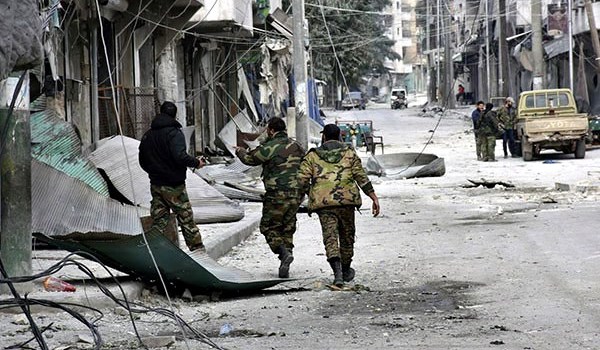 Jeish al-Islam's large-scale offensive to break through government positions in Eastern Ghouta was repulsed by the Syrian Army and popular forces.
The army and popular fighters fended off large-scale attack of Jeish al-Islam in al-Meida'ani region, inflicting major losses on the militants.
Jeish al-Islam terrorists suffered a heavy death toll and retreated from the battlefield.
The army men also preempted terrorists' operations in Hawsh al-Zawaher and in an attack inflicted a large number of casualties on the terrorists of Jeish al-Islam and Faylaq al-Rahman.
The army soldiers also engaged in fierce clashes with the militants near the town of al-Mohammadiyeh, killing a number of them.
The army troops continued to hit terrorists' position to access the strategic region of Tal Farzat and made fresh advances, capturing more heights in the region.
Also, the army soldiers advanced over 500 meters in depth of terrorist-held regions in al-Meida'ani farms and reached the strategic Tal (hill) Farzat last week, inflicting major losses on the militants.
A field source said that the army units are resolved to continue their advances against militants from several directions and lay siege on the terrorists deployed to the town of al-Nashabiyeh and its surrounding villages.