Syria
Terrorists Fleeing Battlefields as Syrian Army Advances in Aleppo Province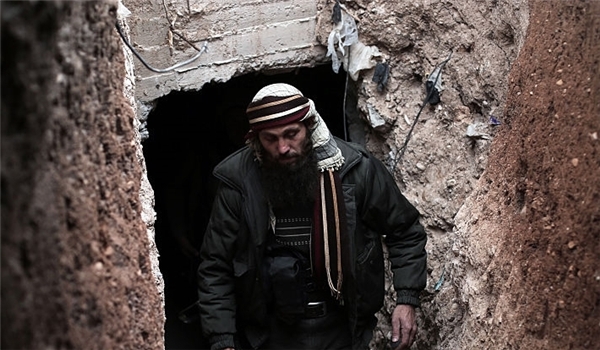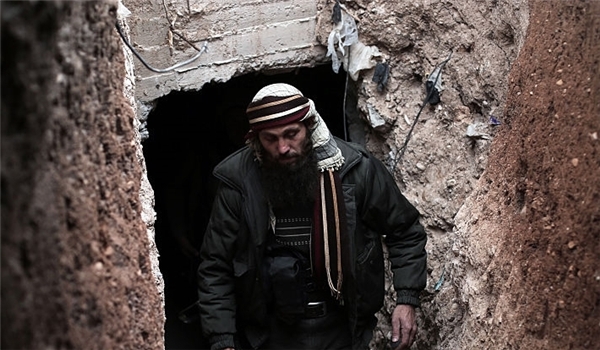 Hundreds of Takfiri terrorists have fled the battlefields in Aleppo province, mainly in the Northern territories, to save their lives after losing vast grounds and dozens of their comrades in the Syrian army's massive operations, sources said Monday.
"The terrorists have sustained heavy losses as the Syrian army is hunting them down in the Northern part of Aleppo province," the sources said.
"Tens of terrorists have been killed and dozens more have been injured in heavy clashes with the Syrian troops in Northern Aleppo in the past four days as the army conducted massive assaults to win back more villages and towns in the region," they further added.
On Sunday, the Syrian air force crushed militants' positions and their gatherings around the town of Bashkoy Northwest of Aleppo province.
Military sources said the militants sustained heavy casualties and huge damage on their military grid during the airstrikes.
In a separate round of air assaults over militant-controlled areas in Kefr Hamra in the Northern parts of the province, scores of militants lost their lives.
Syrian army forces also hit the Takfiri militants on the ground, as clashes broke out between pro-government forces and ISIL terrorists around Tayibeh in the Western parts of Aleppo province. The militants sustained heavy losses and huge damage on their arms and vehicles in the attack, initial army reports said.
Meantime, as the clashes were going on, Syrian Artillery units pounded several sites of the ISIL terrorists and blocked their movements in the region.
Also on Sunday, Syrian warplanes, in surgical attacks over militant-held areas, targeted their positions across the town of Azaz and destroyed many of their military hardware including dozens of heavy-machine-gun-equipped vehicles in Kafr Hamra, and several ISIL vehicles carrying militants in roads leading to Hayyan, Anadan, and, Hraytan.