Syria
Terrorists from 83 countries fighting in Syria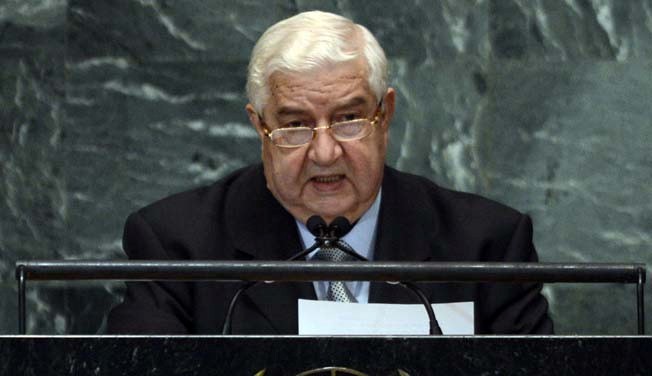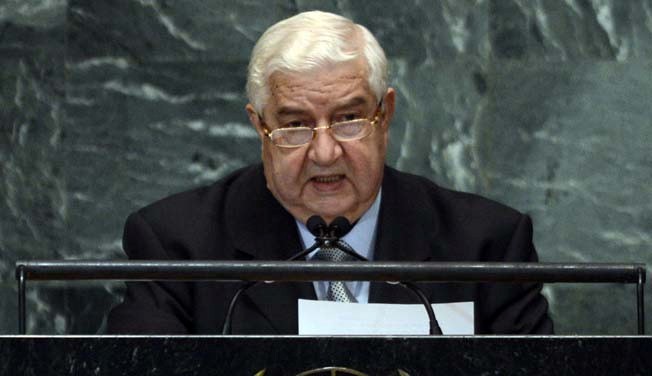 Syria is fighting against "terrorist groups from 83 countries" as part of its "constitutional right" to protect the country's people, Syrian Foreign Minister Walid al-Muallem says.
In his speech to the UN Assembly, Muallem on Monday dismissed the definition of the Syrian conflict as a civil war, saying that the Syrian government is engaged in a "war against terrorism that recognizes no values, nor justice, nor equality, and disregards any rights or laws."
"Confronting this terror in my country requires the international community to act in accordance with relevant resolutions on countering terrorism, particularly the UNSC resolution No. 1373 of 2001," he said.
Muallem described some Al-Qaeda-linked militants who eat human hearts and dismember people that are still alive, sending limbs out to family members.
"The scenes of murder, manslaughter and eating human hearts were shown on TV screens, but did not touch blind consciences," Moallem said.
"There are innocent civilians whose heads are put on the grill just because they violate the extremist ideology and deviant views of Al-Qaeda. In Syria…there are murderers who dismember human bodies into pieces while still alive and send their limbs to their families, just because those citizens are defending a unified and secular Syria."
The Syrian Foreign Minister said that "terrorists from more than 83 countries are engaged in the killing of our people and our army under the appeal of global Takfiri jihad."
Terrorist groups, including those linked to Al-Qaeda, who are violating Syrian people's human rights "on a daily basis," he stressed. Any Syrians who do not share the extremist ideology risk being "killed, slaughtered," with the women also taken as "captives on the basis of perverted concepts of religion that have nothing to do with Islam."
Syria has been gripped by deadly unrest since March 2011. According to reports, the Western powers and their regional allies — especially Qatar, Saudi Arabia, and Turkey — are supporting the militants operating inside Syria.