Syria
Terrorists halt pullout from south Damascus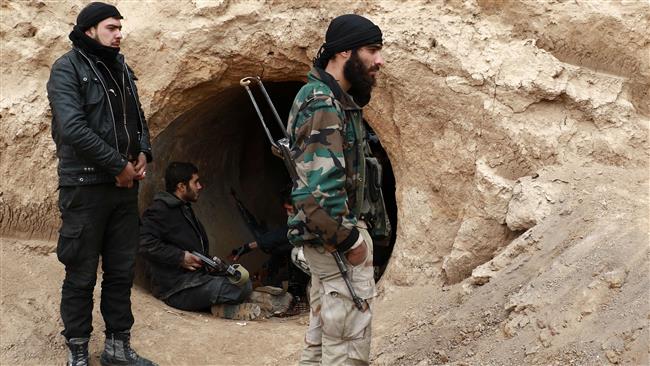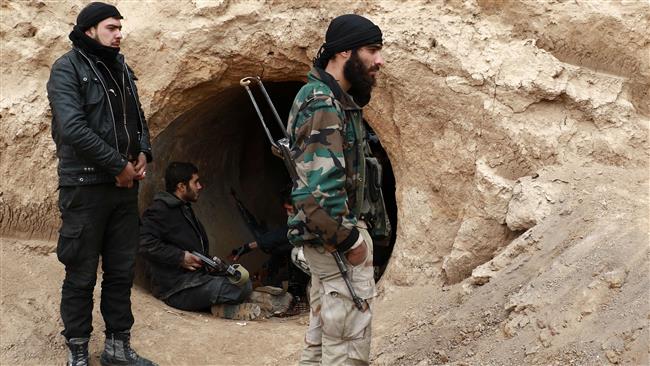 Militants have ceased evacuating 2,000 members out of south of Syrian capital, Damascus, which was part of a UN relocation deal, Lebanon's al-Manar television says.
On Saturday, buses stopped relocating Daesh and other militants fighting against the Syrian government from southern Damascus to other areas.
Daesh terrorists and other faction militants "stopped leaving the Hajar al-Aswad area," al-Manar said in a statement.
This came about a day after Syria said that Zahran Alloush, the notorious leader of the so-called Jaysh al-Islam group, was killed in an operation by the Syrian air force.
The transfer of militants was halted after Alloush was killed, with militants claiming he was part of the deal.
On Friday, al-Manar reported that 18 buses, accompanied by UN vehicles and Syrian government security personnel, had arrived in southern Damascus to transfer militants to the northern cities of Raqqah and Marea.
The television added that 3,567 people, including 2,000 militants, were expected to leave the areas of Hajar al-Aswad, Qadam, Asail, and part of the Yarmuk camp areas.
The conflict in Syria has claimed the lives of more than 250,000 people and left over one million injured, according to the UN.
On December 18, the UN Security Council unanimously approved a resolution endorsing an international roadmap for a Syrian peace process for the country which has been suffering from a foreign-backed militancy since March 2011.
The world body says 12.2 million people, including more than 5.6 million children, remain in need of humanitarian assistance in Syria. The foreign-sponsored militancy has also displaced 7.6 million people.