Syria
Terrorists' Heavy Fire Prevents Civilians from Leaving Eastern Damascus via Humanitarian Corridor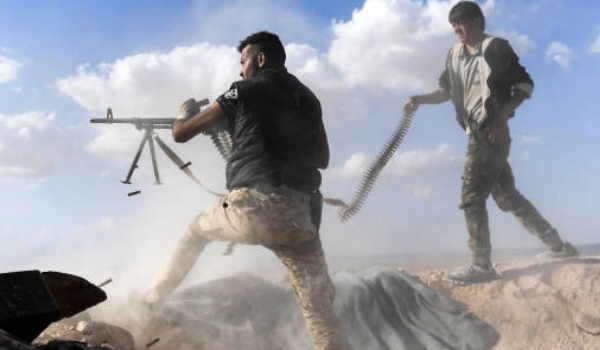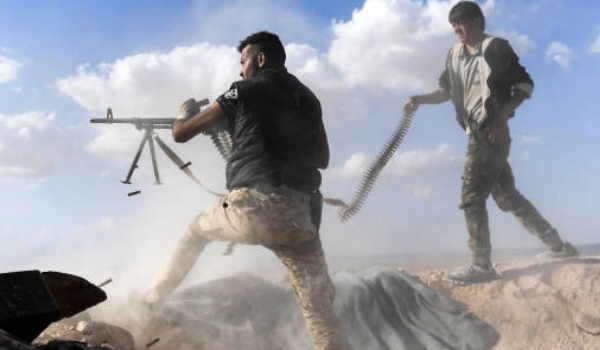 The Terrorist groups opened fire at people that tried to leave Eastern Ghouta for the Syrian Army-controlled regions via a safe corridor as a daily ceasefire has started in the region.
The Arabic-language website of SANA reported that Al-Nusra Front (Tahrir al-Sham Hay'at or the Levant Liberation Board) and other terrorist groups pounded the safe corridor opened for the evacuation of civilians in al-Wafedin camp in Eastern Ghouta in five rocket and mortar attacks.
It added that the terrorists are attacking the people in a bid to prevent them from leaving the region to use them as human shield.
The Syrian official together with the Russian Reconciling Center for Syria have embarked on equipping al-Wafedin region after a daily ceasefire started in the region to make it a safe exit corridor.
The entire logistical affairs have been prepared for welcoming the fleeing civilians, transferring them to Dowayer center and rendering humanitarian services.
Meantime, Russian General Viktor Pankov said that civilians cannot leave Eastern Ghouta as humanitarian corridors had been shelled by militants.
"At 9 am on February 27, a humanitarian corridor was opened for the release of civilians from the zone of de-escalation. Currently, militants launched intense shelling and not a single civilian has come out," the general told reporters.
Earlier reports said that Jeish al-Islam militants group has opposed evacuation of entire civilians from Eastern Ghouta after Russia announced five hours of ceasefire each day to pave the ground for the exit of civilians.
The Arabic-language website of Sputnik reported that Mohammad Aloush, a member of the Political Board in Jeish al-Islam, said that the group has rejected Russian Defense Minister Sergei Shogiou's plan for humanitarian truce in Eastern Ghouta.
The Arabic Sputnik quoted Aloush as saying that Jeish al-Islam has rejected Russia's plan for establishing a human passageway for evacuation of civilian in Eastern Ghouta, saying that the agreement on the exit of civilians is not included in the text of Resolution 2401.
Aloush further said that only the injured and patients, who need medical treatment, are allowed to leave Eastern Ghouta.