Syria
Terrorists' Infighting Intensified in Northern Homs De-Escalation Zone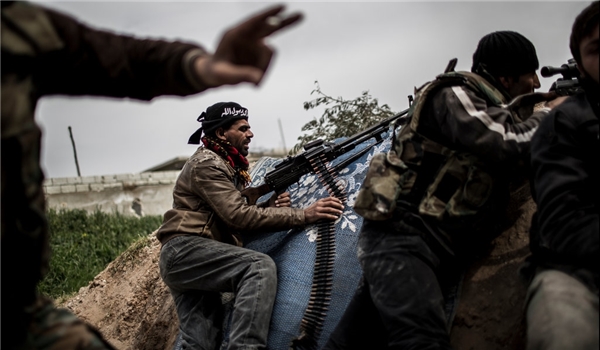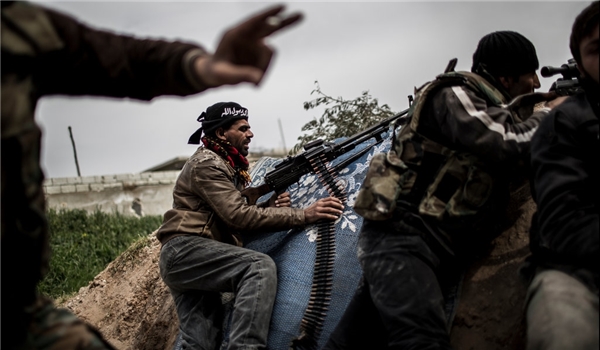 Intense infighting broke out in the Northern parts of Homs province as terrorists stationed in al-Rastan and Talbiseh regions clashed with each other over accusations of seeking reconciliation with the government.
According to field reports, clashes began at several checkpoints between terrorists in Talbiseh and al-Rastan in Northern Homs which resulted in a number of injuries and arresting of several militants.
Meantime, the Syrian army choppers dropped thousands of fliers over the Northern parts of Homs, encouraging the people in the area to seek reconciliation with the government and fire the Tahrir al-Sham Hay'at (the Levant Liberation Board or the Al-Nusra Front) terrorists from the region.
Also earlier this month, a new wave of infighting had erupted among the terrorist groups in Western Aleppo and militants of Tahrir al-Sham Hayat after the latter took control of several military positions of Nouralddeen al-Zinki rival terrorist group.
Tahrir al-Sham terrorists attacked Nouralddeen al-Zinki's military positions in Jamiat al-Rahal and Khan al-Asal West of Aleppo and managed to take control of their station and three headquarters paving the way for setting up new checkpoints and road blocks.
Meantime, Tahrir al-Sham terrorists arrested the elements of the TOW regiment of Nouralddeen al-Zinki.
Websites affiliated to the terrorist groups noted the new wave of violence in the Western parts of Aleppo province, and said that Tahrir al-Sham has gathered a large number of its terrorists and military equipment in the region and both sides are in a state of alert.