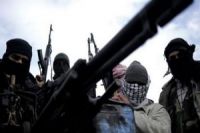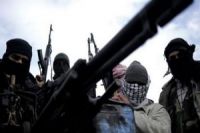 Infighting among rival Takfiri groups intensifies across Syria with reports suggesting that al-Qaeda-affiliated militants have gained the upper hand against the so-called Free Syrian Army (FSA) in the north of the Arab country.
According to Press TV, the terrorist Islamic State of Iraq and the Levant (ISIL), an al-Qaeda offshoot, has now control over most parts of Syria's northern town of Raqqa.
On Thursday night, the so-called Syrian Observatory for Human Rights, which relies on a network of spies working for the foreign-backed Syrian opposition, said the "ISIL seized the Mashlab district and an al-Nusra Front base" in Raqqa.
Meanwhile, heavy clashes are underway between the ISIL and the so-called Islamic Front near Syria's Bab al-Salameh border crossing with Turkey, north of Aleppo.
Reports also indicate that civilians in Reqqa and Aleppo have been trapped in their houses due to the heavy infighting among different extremist groups.