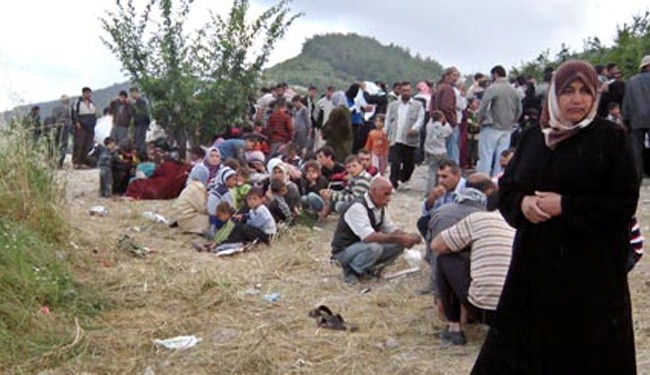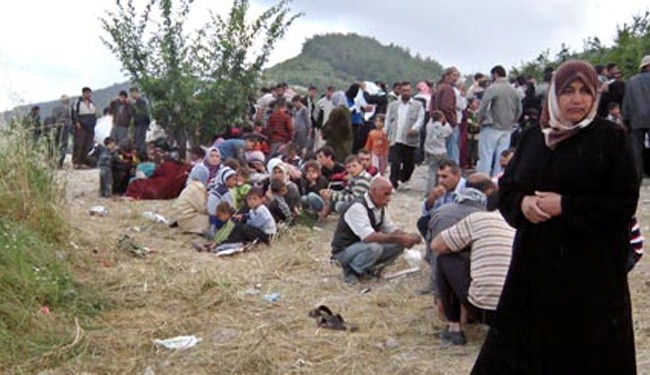 About 1,000 Syrians have fled clashes between rival extremist militant groups in northern Syria, crossing into Turkey at the border town of Akcakale, where all schools have been closed for security reasons.
The fleeing Syrians were first stopped and sent back to Syria by Turkish troops on the border, private Dogan news agency reported on Thursday. But as the clashes intensified in Tel Abyad, a Syrian border town, the group came back. This time, they were allowed to enter Turkey. The Syrians were then taken via bus to a refugee camp.
Dogan quoted local sources as saying that the Syrians fled to Turkey after militants of the al-Qaeda-linked Islamic State of Iraq and Levant (ISIL) told them to leave or be killed.
The Turkish military stepped up security measures on the border and local authorities announced that all schools would be closed in Akcakale, which is in Sanliurfa province and across the border from Tel Abyad, due to the deteriorating situation. Municipal officials warned residents to stay away from the border.
On Wednesday, Akcakale was hit by a mortar shell and two bullets fired from the Syrian side of the border. Turkey responded by opening fire at Syrian targets, the military said in a statement later in the day.
According to the military, a mortar shell landed in Turkey and exploded on uninhabited terrain during infighting between Syrian opposition groups and ISIL in Tel Abyad. The statement said troops responded by opening fire within the scope of rules of engagement. It noted there were no known causalities and that two bullets also fired from the Syrian side crossed the border into Turkey.
The infighting between the Syrian militants and ISIL in Tel Abyad, part of Syria's northern Raqqa province, has been going on for almost a week, according to local reports. The reports state that the sounds of explosions and fighting have been worrying residents of Turkey's Akcakale.
Turkey has played a key role in Syria's unrest. Ankara has helped extremists with weapons and money in a bid to make the neighboring country unstable. Turkey has allowed terrorists to infiltrate Syria to operate against Syrian government and people during the foreign-hatched conflict since March 2011.