Syria
Terrorists Losing Morale in Eastern Aleppo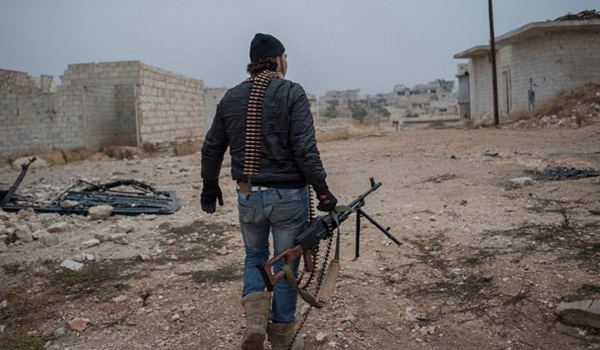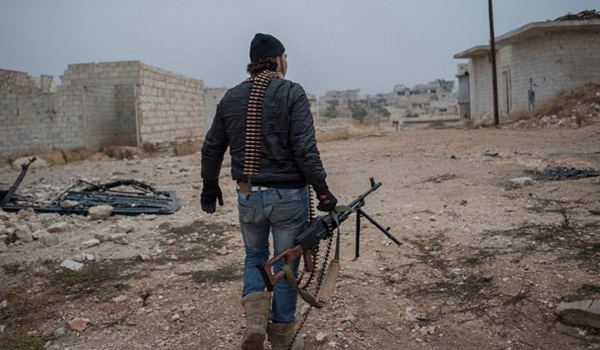 Informed local sources disclosed that different terrorist groups in the Eastern part of the city of Aleppo have been demoralized as their comrades have left them alone to join the battle in Jarabalus along the border with Turkey.
"The al-Shamiyeh Front terrorists are very discontent with their commanders for dispatching a large number of their militants to Jarabalus at Turkey's request," the Arabic-language media quoted an unnamed local source as saying.
The source reiterated that the terrorists in Eastern Aleppo city have completely lost their morale because Jeish al-Fatah terrorists have failed to open a supply line for them through al-Ramousiyeh and refrained from sending aid to them via the Castillo Road which is under the Syrian army control.
Earlier on Monday, dissident media sources in Raqqa disclosed that the ISIL has acknowledged that it has lost a lot of its terrorists in Aleppo province, specially in Manbij and al-Rai regions.
"The Raqqa-based families of the ISIL terrorists killed in the battles over control of Manbij and al-Rai have been informed by the terrorist group that the ISIL could not retrieve their dead bodies from the battle zones," the Arabic-language media outlets quoted a dissident media source in Raqqa as saying.
The source noted that ISIL's move has been unprecedented because the ISIL usually buries the bodies of its dead militants at the presence of their families, and said, "But this time the ISIL announced that it could not bring back the dead bodies and that it is considering exchange of dead bodies with the rival militant groups."
On Saturday, the Free Syrian Army (FSA) captured the ISIL-controlled town of al-Rai in Aleppo province near the Turkish border with the support of the Turkey's army.
Al-Rai town came under FSA's full control as they were purging rival the ISIL militants from the town.
The Turkish artillery and US warplanes supported FSA militants during the attack.
Dissident media sources said ISIL had already withdrawn a majority of its troops from the town before the attack by the rival militant group.
There are no further details available about the casualties of the either side.
On Thursday, informed sources disclosed that a large number of the ISIL terrorists have withdrawn from their positions at Syria's border with Turkey after the Turkish-backed FSA terrorists entered a border town in Northern Syria without any ISIL resistance.
"ISIL terrorists left Jarabulus heading to Turkey's border," Sabri Othman told al-Mayadeen.
The Turkish Army with the air support of the US-led coalition launched a military operation on Wednesday to allegedly drive ISIL out of Jarabulus town.