Syria
Terrorists' Massive Operations Fail in Western Aleppo, 40 Militants Killed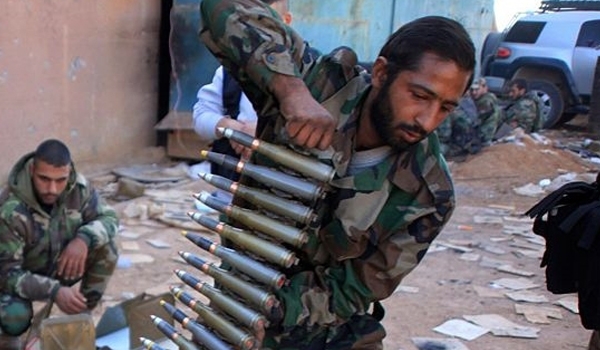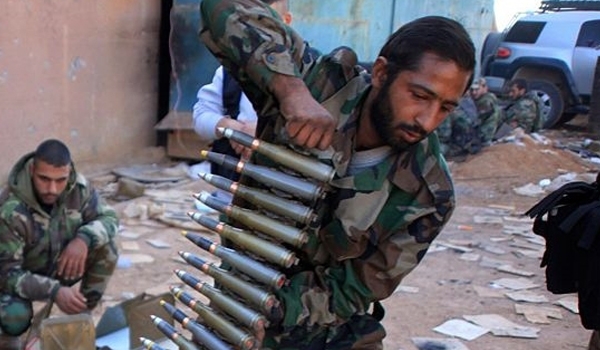 A massive operation by several terrorist groups to take control of a number of towns in Western Aleppo ended up in a fiasco after a crushing counter-attack by pro-government forces on Wednesday.
An alliance of Jibhay al-Shamia (the Levant Front), Ahrar al-Sham (Free Men of the Levant), Al-Nusra Front (Victory Front) and Ajnad al-Sham (Soldiers of the Levant) terrorist groups started massive operations to seize back Barna, Zeytan, Khan Touman, al-Khalediyeh and al-Aziza in Western and Southwestern Aleppo, but they were pushed back by the Syrian army and popular forces.
At least 40 terrorists were killed in several hours of heavy exchange of fire with the Syrian government troops and popular forces.
A large number of terrorists fled the scene of the bloody clashes after loosing tens of their comrades in pro-government troops' unexpectedly powerful defense and counterpunch, leaving behind their armored and military vehicles.
In a relevant development earlier on Wednesday, pro-government forces launched a fresh round of attacks on the bases of the ISIL terrorist group on the opposite side of Aleppo province.
"The army men stormed the ISIL positions in the village of al-Mahdoum near Manbej and in the villages of Abad, Deir Qaqo, al-Madiyouneh and Abu Taltal near the city of al-Bab in the Northeastern parts of the province, which not only left tens of the terrorist dead or wounded but destroyed their military grid and infrastructures," a commander of the popular forces said.
The ISIL strongholds in Deir Hafir in the Eastern part of Aleppo province also came under the offensives of the Syrian army soldiers.
The army attacks in Deir Hafir ended in the destruction of several logistic vehicles and machinegun-equipped cars of the ISIL.
Earlier reports said that the Syrian Ground and Air Forces targeted the positions of al-Nusra Front near al-Eis, Khan Touman and al-Zerbeh heavily, inflicting major losses on the terrorist group's military hardware in large scale.
Dozens of the terrorists of al-Nusra were killed and their military equipment, including two tanks, one PMP vehicle and several machinegun-equipped vehicles were destroyed in the joint operation of the Syrian army, its artillery units and the country's fighter jets.