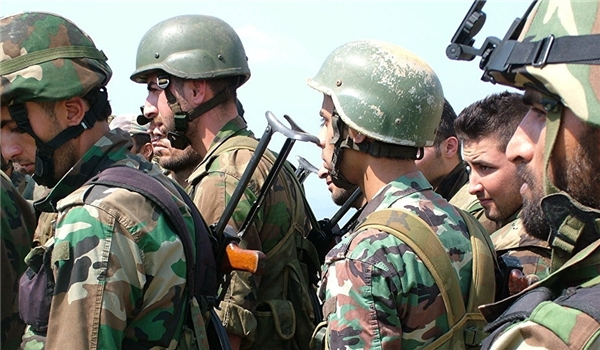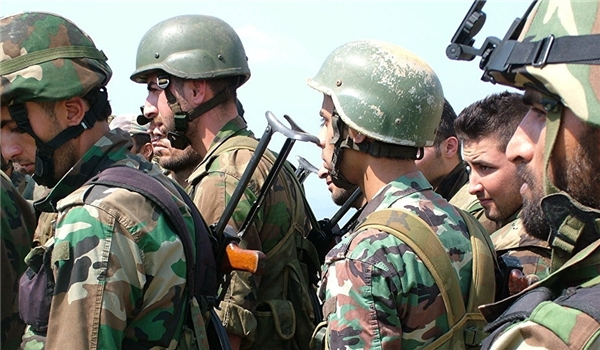 Syrian Army troops repelled several attacks of Fatah al-Sham Front (the newly-formed al-Qaeda-affiliated terrorist group previously known as the al-Nusra Front) in Northern Lattakia after inflicting major casualties on the militants.
Fatah al-Sham struck government positions in Kabani, Nah'shaba, al-Malek, Jabal Zahi, Jabal Qhamou'a and Shillif Fort, but failed to prevail over government forces.
Fatah al-Sham left behind scores of dead and wounded members and fled towards the border with Turkey.
Syrian army men, after repelling the attacks, fortified their positions in Nah'shaba, al-Malek and Rasha hill.
On Sunday, a notorious field commander of a terrorist group affiliated to Ahrar al-Sham was killed in clashes with the Syrian army and popular forces in Northern Lattakia.
The terrorist commander, known as Abu al-Bara'a, was killed in the battle in the Kurds mountain region.