Syria
Terrorists Once Again Violate Syria's Nationwide Truce in Aleppo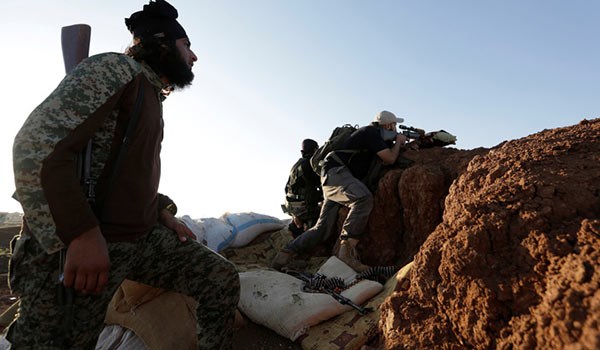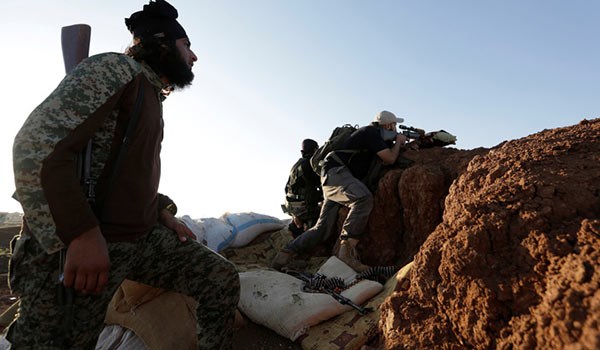 Terrorist groups targeted Syrian army troops' positions Southwest of Aleppo city, breaching the newly-brokered ceasefire again.
Terrorists' missile units hit the army positions in the Air Defense Battalion regardless of the ceasefire.
The army soldiers in a retaliatory move opened fire at terrorists' bases in the districts of al-Rashedeen 4 and 5 and Rahbat al-Madra'at South of Aleppo city.
A nationwide ceasefire between Syrian government troops and several militant groups came into force at midnight local time on Friday (22:00 GMT on Thursday).
The militant groups targeted residential areas in different provinces, violating the newly-brokered truce agreement on its first day of implementation.
In relevant developments on Saturday, militants deployed near the venue of the United Nations High Commissioner for Refugees (UNHCR) along the Damascus-Homs highway targeted positions of the Syrian army in the region and forcing the army units to respond on the first day of the implantation of ceasefire agreement initiated by Russia and Turkey.
In the meantime, terrorists affiliated to Jeish al-Islam targeted residential areas in a refugee camp with mortar shells near the UNHCR venue along the Damascus-Homs highway.
Also, the terrorist groups attacked Tal (hill) Biju near the village of Mharadeh in Northern Hama, engaging in clashes with the army.
Jund al-Aqsa and Jeish al-Ezzah militants accused each other of violating ceasefire, but field sources said as Jund al-Aqsa has no militant in the region, the breach of the ceasefire must have been done by Jeish al-Ezzah, adding that the breach entitles the Syrian army to target any militant group in the region.
Terrorists' mortar units in Dara'a province also targeted the town of Khbib in al-Lijah region in the Northern part of the province, violating the truce.