Syria
Terrorists' Positions Annihilated in Aleppo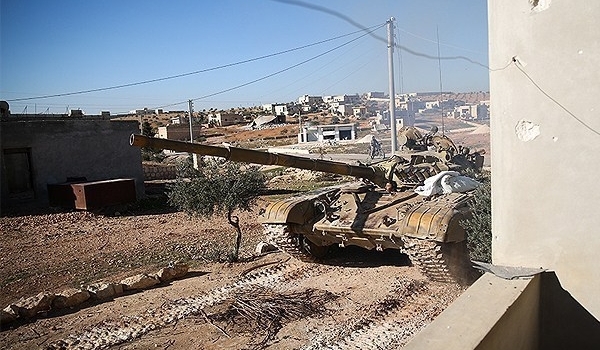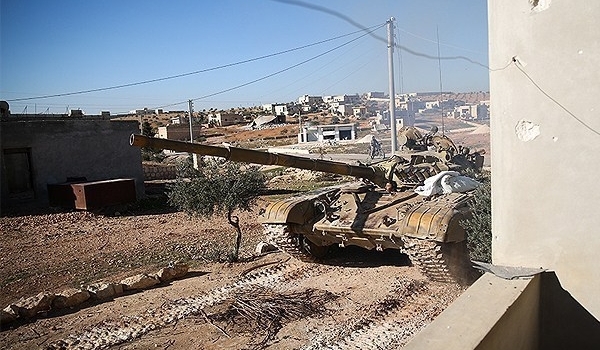 The Syrian army continued to march on Takfiri militants' positions in the Northern Province of Aleppo as the country's warplanes target the terrorists.
The Syrian warplanes bombed militants' positions in the neighborhoods of al-Sukari and al-Zabadieh and the towns of Hayan and Beyanon as well as the villages of al-Tamoura, Ratian and Ma'arseta al-Khan in Aleppo province, informed sources said Thursday.
The news comes as the Syrian army destroyed several vehicles of al-Nusra Front in Rashidin 5 neighborhood and Dahret Kafr Hamrah in the province, the sources added.
There are no immediate reports of possible casualties among the terrorists.
City sources said on Wednesday that the Syrian Army and its popular allies targeted the militants' positions in one of the Western neighborhoods of Aleppo city and broke through their defense lines.
"The Syrian army and the National Defense Forces (NDF) advanced against the militant groups in Maqale'a al-Hajar area in al-Rashedin 5 neighborhood, killed several terrorists and destroyed their military hardware," the sources said.
"Meanwhile, the Syrian army's artillery units opened fire at the terrorists' movements in Khan al-Assal region, and inflicted major losses on them," the sources further added.