Syria
Terrorists' Positions in Hama Still Burning after Syrian Warplanes Bombardments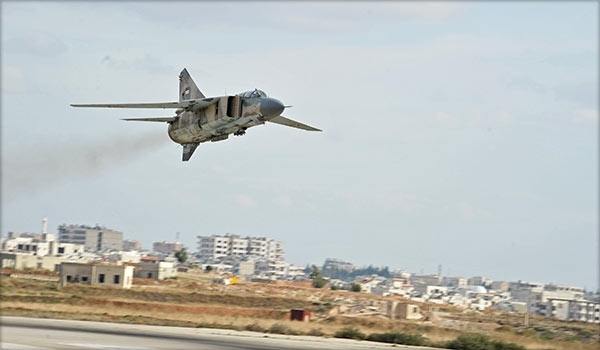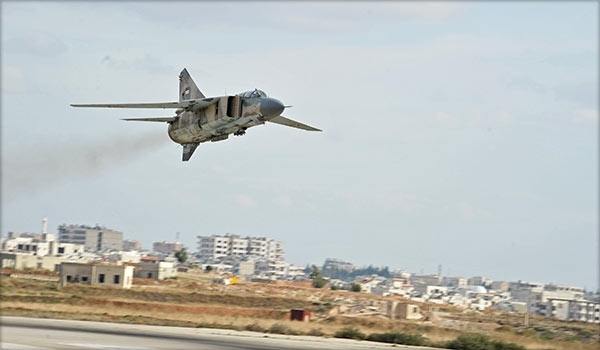 Syrian warplanes razed down militant groups' camps in heavy airstrikes in Hama on Saturday.
The Syrian air force traced movements of the militant groups and found some of their military camps in Morek and Atshan in the Northern part of Hama, and bombed them.
"The Syrian air attacks were very heavy so that the alive militants left behind their injured comrades and even their weapons and fled the camps in a bid not be targeted in the next attacks," a military source near the bombed camps said.
"The camps have been set ablaze in the airstrikes and every thing is burning there," he further added.
In addition to eye-catching air attacks by the Russian and Syrian air forces, the Syrian government forces have also been very successful in their ground operations against the militants in the recent weeks.
On Friday, the Northwestern territories of Hama province were the scene of heavy clashes between the militant groups and the Syrian government forces, leaving at least seven terrorists dead and many more wounded.
The Syrian army and the National Defense Forces (NDF) continued hunting the militants in al-Ghab plains near the border with Idlib and Lattakia province.
The militant groups have been surrounded in parts of al-Ghab plains by the massive waves of the Syrian government forces attacking them from three provinces of Hama, Lattakia and Idlib.