Syria
Terrorists' Pounded in Syrian Army Artillery Fire in Preparation for Major Operation in Dara'a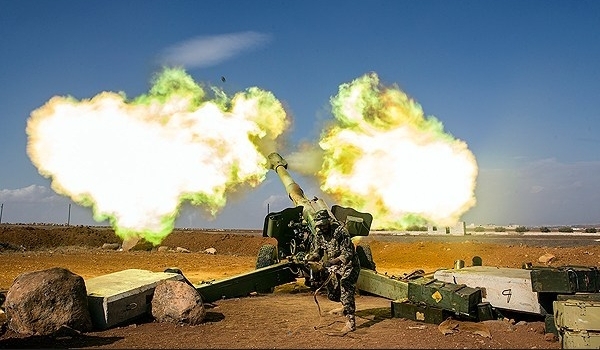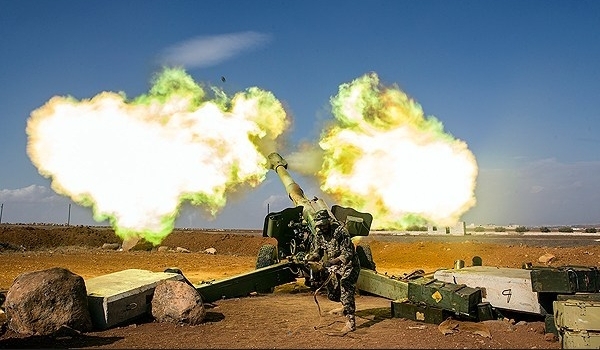 The Syrian Army's artillery units opened heavy fire at the strongholds and movements of the terrorists in Dara'a province on Wednesday to weaken their defense capabilities in preparation for the major assault of the pro-government forces in the South.
The artillery units pounded terrorists' positions and movements in the towns of al-Lajah, al-Harra and its outskirt and al-Sowar in Eastern Dara'a, killing a number of terrorists and damaging their military hardware.
The army launched the attacks after terrorists rejected the Syrian Army's reconciliation plan in Southern Syria.
Meanwhile, local sources in Northern Dara'a reported that a child was killed in the terrorists' missile attack on the international highway near Khirbet Qazaleh.
In the meantime, the army's helicopters dropped a large number of leaflets over the towns of Ibta'a and Da'el in Northern Dara'a, calling on the people to help army purge terrorists from Southern Syria.
According to field sources, the army plans to kick off the assault through the directions of Basr al-Harir and al-Lajah, Quneitra, Basir al-Sham in Eastern Dara'a and Dara'a city.
Local sources said on Tuesday that the army men engaged in a tough battle with the terrorists in Air Defense Battalion Base near the town of Masikeh and managed to seize control over the region.
Meanwhile, the sources said that the army sent hundreds of fresh forces to the 34th Brigade Base and Rajm Folous and al-Ma'asara regions North of al-Lajah region to reinvigorate its combat capabilities in the region.