Syria
Terrorists' Provocative Acts in Demilitarized Zone Continue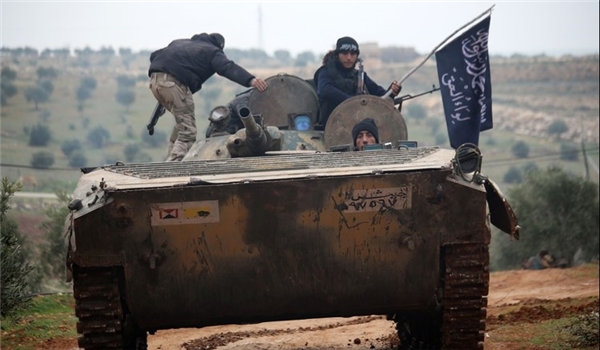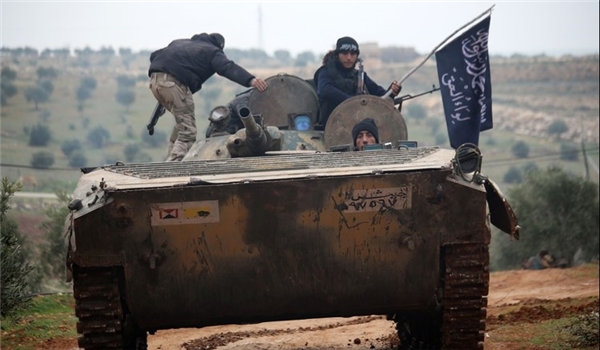 The commanders and members of Tahrir al-Sham terrorist group and Chechnian militants in Northern Lattakia carried out provocative acts in areas declared as the demilitarized zone after Ankara threatened opponents of the Sochi agreement of confrontation.
Media activists reported on Wednesday that a Tahrir al-Sham Hay'at (the Levant Liberation Board or the Al-Nusra Front) Commander, namely Abu Malik al-Tali, and commander of Jonud al-Sham Muslim al-Shishani along with a number of Chechnian terrorists have kicked off patrolling operations in contact lines with the Syrian army in Northern Lattakia.
They added that the Chechnian terrorists and Tahrir al-Sham militants have not withdrawn from the demilitarized zone at all after the Sochi agreement was inked between Ankara and Moscow.
Turkish Foreign Minister Mevlüt Çavuşoğlu had warned last Tuesday that his country would intervene militarily if the militants in Idlib oppose the Sochi agreement.
Meantime, a senior Syrian military source revealed that the country's army would possibly start military operations against the terrorists in the weapons-free zone as the latter continues deployment in the region.
The Arabic-language website of Sputnik news agency quoted the source as saying on Tuesday that given Turkey's failure to implement its undertakings based on the Sochi agreement with Russia, the Syrian army will kick off military operations against the terrorists in the demilitarized zone if they continue attacks against the army positions.
He added that Northern Hama has in recent days witnessed attacks by the terrorist groups, specially Horras al-Din, against the Syrian army near the region under the supervision of Turkey near the town of Murak, noting that Jeish al-Izza militants have also sent military equipment from Southern Idlib to al-Latamineh front in Northern Hama.
The source said that the Syrian army has responded to the terrorists' offensives in demilitarized zone so far, adding that the army will launch massive military operations in the region if they continue.
Meantime, the Arabic-language al-Watan newspaper reported that the terrorists are stationed in the arms-free zone from Northeastern Lattakia to Hama, Idlib and Northwestern Aleppo, adding that the army has targeted the moves by Tahrir al-Sham Hay'at terrorist group in the village of al-Janabereh and al-Latamineh in Northern Hama with artillery fire, inflicting heavy tolls on them.