Iraq
Terrorists seize part of north Iraq town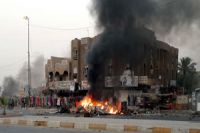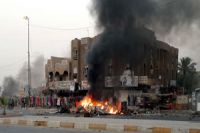 Al-Qaeda-linked terrorists have seized part of the Salahuddin provincial town of Sulaiman Bek and nearby villages in northern Iraq.
According to Press TV, the takeover took place on Thursday, with local official Shallal Abdul Baban saying the terrorists were in control of western Sulaiman Bek and three nearby villages.
Militants armed with light and medium weapons attacked army positions and overran the town center early in the day.
Militants attacked Sulaiman Bek last July and executed 14 Shia Muslim truck drivers on a nearby highway. The town was also briefly seized by militants in late April.
The Thursday takeover comes as gunmen control all of one major city and part of another in the western province of Anbar.
Violence erupted in Anbar province on December 30, 2013, when the army removed a protest camp in the city of Ramadi. Iraqi authorities said the camp had been used as "headquarters for the leadership of al-Qaeda."
The bloodshed later spread to Fallujah as the militants moved in and seized the city and parts of Ramadi. Iraqi Prime Minister Nouri al-Maliki said on Thursday that government troops were close to rooting out militants in Anbar province.