Syria
Terrorists shoot dead Syria peace coordinator in Wadi Barada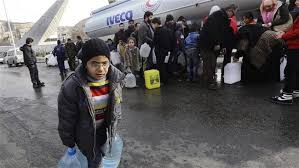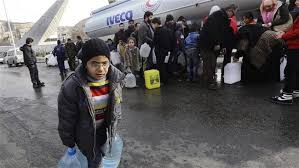 Terrorists have assassinated a representative of the Syrian government, who would coordinate reconciliation talks between Damascus and militant groups, in the strategic Wadi Barada area in the countryside of the capital.
Ahmad al-Ghadban was shot dead by Takfiri militants on Saturday in Wadi Barada, home to Damascus' main river Barada as well as a spring used as the source of water for the capital's general area, the official Syrian Arab News Agency reported.
The report cited local sources as saying that the victim had been shot after leaving a meeting with leaders of armed groups in the Ayn al-Figeh village, where the spring lies.
Since late December, 2016, government forces have been fighting in Wadi Barada against Takfiri militants, who have damaged the water processing facilities there and reduced water flow to some five million people in the city.
Damascus has been pushing to arrive at reconciliation agreements with the militant groups in the area to enable rehabilitation of those who are willing to put down arms and facilitate the entry of engineers into the village to repair the facilities.
In recent months, hundreds of militants have laid down weapons and surrendered to the Syrian army under such reconciliation agreements, particularly in the capital's suburban areas.
The government says Takfiri militants in Wadi Barada, including those from the Fateh al-Sham terror group, are deliberately cutting water supplies to the capital and its surroundings.
The two sides struck a deal on Friday, which paved the way for the intended measures. The army entered the village of Bassimeh in Wadi Barada on Saturday.
On Sunday, Syrian forces pushed deeper into the village, liberating a number of locations there.