Syria
Terrorists Suffer Heavy Defeat in Clashes with Syrian Army in Eastern Homs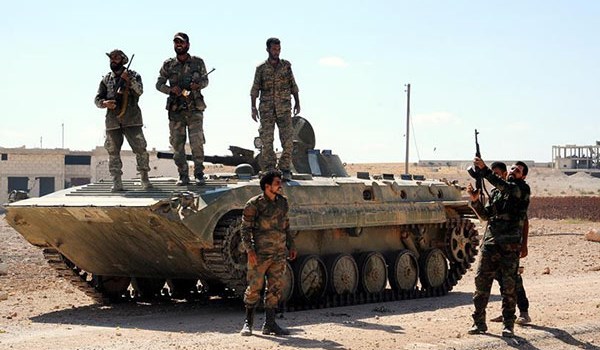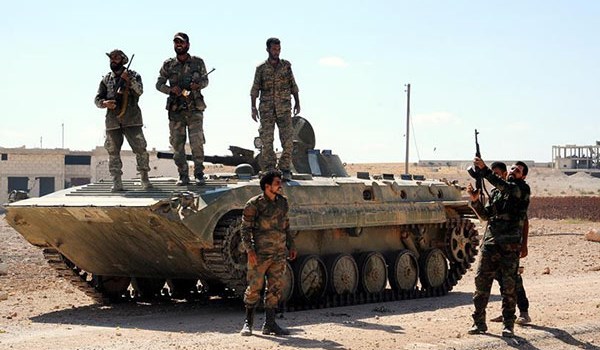 The Syrian Army troops engaged in heavy fighting with terrorists in Eastern Homs, inflicting major losses on them, well-informed sources reported on Friday.
The sources said that the army men exchanged heavy fire with ISIL in al-Mo'ayzaliyah region near Homs border with Deir Ezzur province, killing a number of militants and destroying their equipment.
Also, the Syrian Air Force pounded ISIL's positions in Eastern Badiyeh (desert) and near Mount al-Mohassa in Southeastern Homs, destroying their positons and killing a number of them.
In the meantime, the army's missile and artillery units shelled heavily terrorists' strongholds near the towns of al-Qantou and al-Sa'an region and the village of Tir Ma'ala after militants violated ceasefire and targeted the army positions in Northern Homs.
Relevant reports said last week that the army men clashed with terrorists West of the village of Aqrab near the town of al-Houla in Northern Homs, fending off their attack, adding that the terrorists suffered heavy casualties and retreated from the battlefield.
In the meantime, the terrorist groups targeted the army's positions in the de-escalation zone in Northern Homs, including regions near Tir Ma'la, South of the town of Talbiseh, near the villages of al-Sa'an, Hawsh Hajwa and Taldou in al-Houla region, violating ceasefire, the sources said.
They further said that the army's artillery units in response targeted the terrorists' positions in the region, killing and wounding a number of gunmen.