Syria
Terrorists Suffer Heavy Defeat in Clashes with Syrian Army in Quneitra Province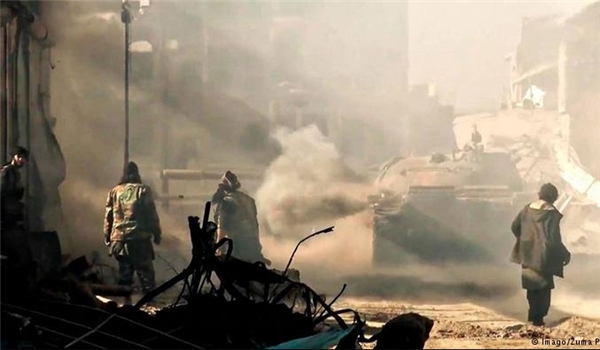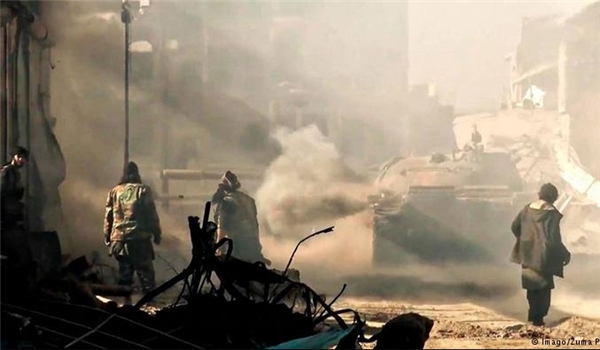 The Syrian Army troops fended off a heavy offensive of the Al-Nusra Front (Tahrir al-Sham Hay'at or the Levant Liberation Board) in the Southwestern province of Quneitra on Sunday.
The army men clashed fiercely with Al-Nusra terrorists that had attacked the government forces' strongholds close to the village of al-Dalafah and Qors al-Nafal area from Ahraj Jabata al-Khashab region and repelled their attack.
The Al-Nusra suffered heavy casualties and its military hardware sustained major damage in the failed attack.
An Arab media outlet reported earlier this month that members of the Free Syrian Army (FSA) started heavy infighting in Quneitra province in Southwestern Syria over the distribution of Israeli-supplied aid packages.
The Arabic-language al-Watan daily quoted dissident-affiliated websites as saying that a number of the FSA militants started infighting over how to distribute aid as they were receiving three Israeli vehicles with a cargo of flour bags from Commander of Tajamo al-Ahrar Abu Yazan al-Jabileh and Commander of Tajamo Abu Hamza al-Na'eimi Abu Tariq al-Qadir at gates of al-Dareeyat region.
It added that the Israeli missile units shelled the road connecting the villages of al-Ma'alaqa and al-Rafid in Southern Quneitra following the escalation among the FSA terrorists.
The road was cut off due to the heavy fire of Israeli forces, al-Watan added.
Israeli forces have been providing financial, logistic, weaponry and medical supports for the terrorists in Southern Syria.
In the meantime, the Israeli hospitals have been admitting and curing a large number of Syria's injured terrorists.