Syria
Terrorists suffer heavy losses in disastrous offensive against the Syrian Army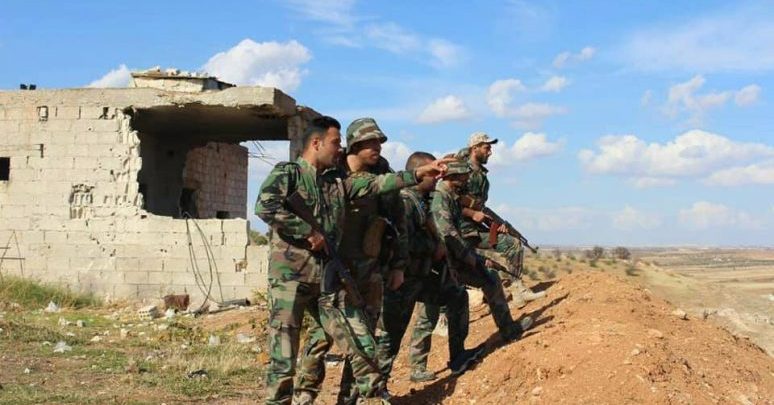 After a relatively quiet day to start the week in northwestern Syria, the terrorists launched a big offensive to expel the Syrian Arab Army (SAA) from the Al-Zawiya Mountains of southwestern Idlib.
Led by Hay'at Tahrir Al-Sham, the jihadist rebels began their offensive by storming the Syrian Arab Army's defenses at the town of Qasabiyah in southwestern Idlib.
A fierce battle would break out shortly after the terrorists stormed Qasabiyah; this would result in heavy losses for Hay'at Tahrir Al-Sham and their allies from Jaysh Al-Izza.
According to a military source near the front-lines, the Syrian Army managed to destroy at least two enemy tanks, two BMPs, and three technical vehicles during the terrorist attacks on Qasabiyah, Kafr Houd, and Jamleh.
In addition to the heavy loss of equipment, the jihadist rebels also suffered between 25-35 casualties during this failed offensive.
The military source added that the disastrous offensive in southwestern Idlib will pave the way for the Syrian Arab Army to launch a counter-offensive in this area.
Furthermore, the Syrian Arab Army is about to launch a massive assault on the key hilltop of Tal Malah. The Syrian Army is hoping to capture this hilltop and reopen the main road from Al-Sqaylabiyeh and Mhardeh.