Syria
Terrorists' Supply Route Cut by Gov't Forces' Offensive in Damascus Province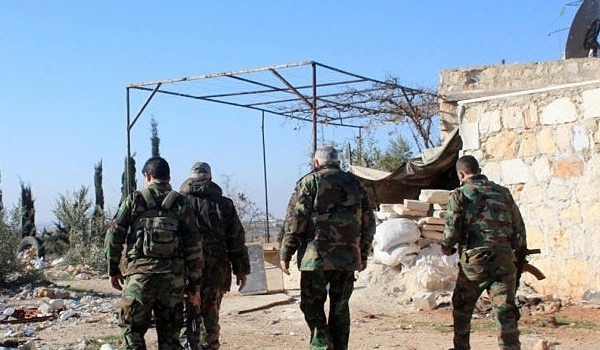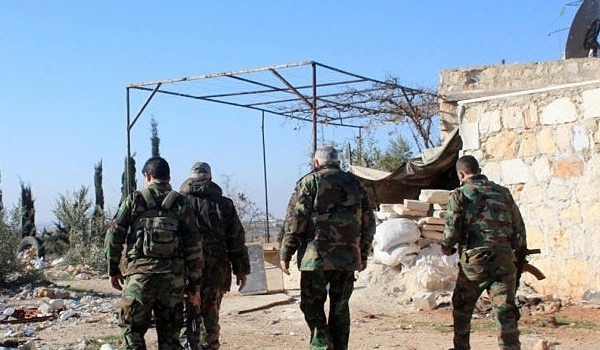 The Syrian Army and the National Defense Forces stormed checkpoints of al-Nusra Front and Ajnad al-Sham terrorist groups and won back one of their main supply lines in Western Ghouta.
The Syrian army troops, backed by the National Defense Forces (NDF), launched a powerful assault on the positions of Ajnad al-Sham and al-Nusra Front along a road linking the two strategic cities of al-Moadhamiyah and Darayya.
Following hours of heavy battle, the Syrian government forces imposed full control over the remaining checkpoints that were under the control of Ajnad al-Sham and al-Nusra Front; this forced the militant groups to retreat West towards al-Moadhamiyah's Southeastern district in order to evade capture by the government forces.
As a result of this successful military operation in Western Ghouta, the Ajnad al-Sham and l-Nusra Front are officially cut-off at Darayya and al-Moadhamiyah, leaving them under a potential siege by the Syrian Armed Forces if they decide to obstruct all roads leading to these two cities in Damascus' Western part.
On Saturday, the Syrian army broke the defense lines of the militant groups Southwest of Damascus province and gained control over several buildings in the region.
"The Syrian army pushed the militants back from their positions in al-Qusoul 4 in Darayya in Western Ghouta and seized control over four more buildings in the region," the army said at the time.
"In the meantime, the army troops stormed the terrorist groups' gathering centers in Jobar and Marj region East of Damascus, and killed or wounded several of the militants," the army said.
"The Syrian artillery units also shelled the terrorists' strongholds in Jobar and the road connecting the villages of Afrah and Deir Moqren  in Eastern Ghouta, which left several militants dead or wounded," the army went on to say.