Syria
Terrorists Sustain Heavy Losses in Army Offensive in Aleppo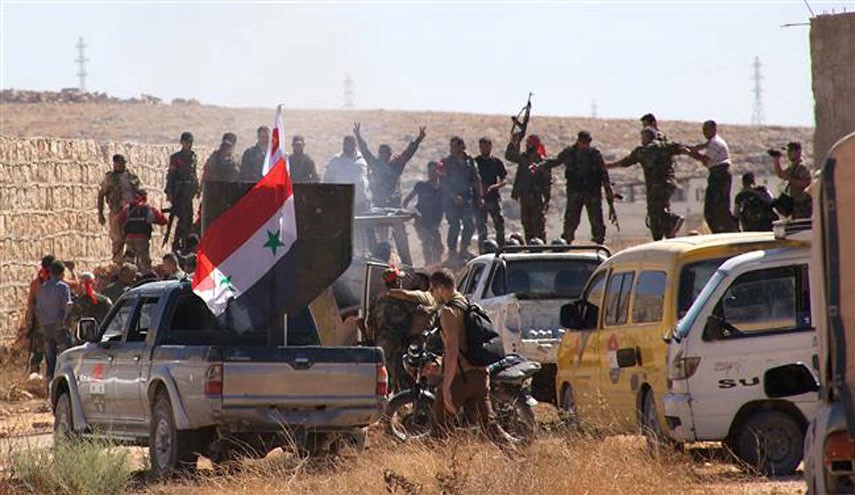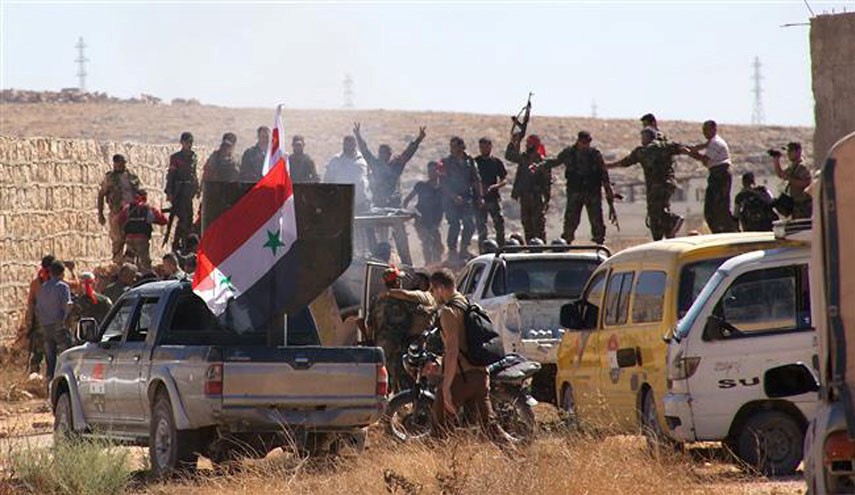 Syrian military forces inflicted major losses on Jeish al-Fatah coalition of terrorist groups and pushed them back from more positions in at least three districts of Aleppo city.
The army men stormed the position of Jeish al-Fatah in the neighborhoods of al-Jazmani, al-Maysar, al-Halwaniyeh and a road connecting Aleppo city to the town of al-Bab, scoring more victories against militants.
Jeish al-Fatah has thus far suffered heavy casualties in the army attacks.
Fierce clashes are underway in al-Jazmani, al-Maysar and al-Halwaniyeh.
Reports said earlier on Friday that residents of Hanano Housing Project, whose district was freed from Jeish al-Fatah terrorists by the Syrian Army troops a couple of days ago, started returning home after the army established security and defused mines and bombs in residential areas, the governor of Aleppo said.
Hussein Diab said in a statement that 100 families, including 600 members returned to their houses in Hanano Housing Project after staying at the makeshift centers.
Diab noted that his department has been working round the clock to provide all services to the families that have arrived in the newly-liberated neighborhoods.
"Schools will start working next week after being closed for more than four years under the terrorists' siege and public buses will rerun soon, stressing that food and fuel supplies and all other necessary requirements will be provided to the families in the district," he added.
Syrian Army troops and popular forces drove Jeish al-Fatah terrorists out of the key district of Hanano Housing Project last week and started to fortify their positions in the newly-liberated district.