Syria
Terrorists Sustain Tens of Casualties in Syrian Army's Weeklong Attacks in Northern Hama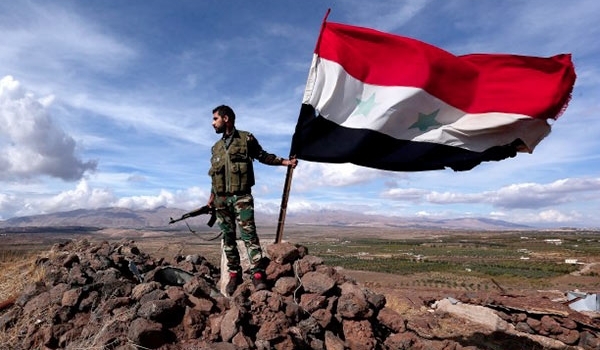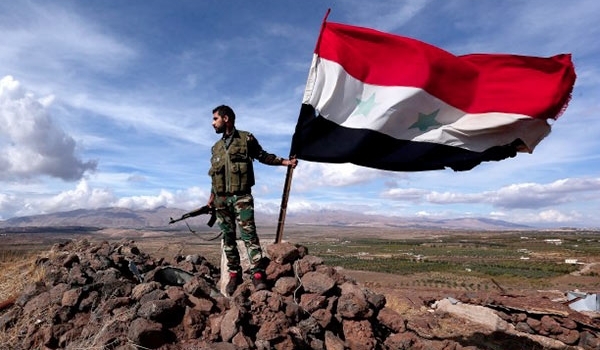 A sum of 69 terrorists, including several top leaders and commanders, have been killed and many more have been wounded in the Syrian Army's ground and air assaults North of Hama province in the last week, terrorist sources confirmed on Wednesday.
The coordination center of the terrorists confirmed that a sum of 69 militants, including 10 of their leaders, were killed and dozens more were wounded during the battle with the Syrian army in several villages North and North-East of Hama province from March 21 to 28, 2017.
Meantime, army sources also reported that the Syrian Air Force targeted terrorists' gatherings and positions in the towns and villages of Al-Azwar, Khattab, Latamina and Kafr Zita in Northern Hama.
They added that Abdullah al-Hamoud Abu Arabi, a notorious commander of Jeish al-Izzah terrorist group, has been killed in clashes with the army soldiers North of Hama
In another assault the army killed another military commander of the Al-Sham Liberation terrorist organization, Haitham Seifou al-Deeb mom de guerre Abu Qudama, in the same region, said the army report.
Reports said earlier today that ten terrorists, including two notorious field commanders, were killed in the Syrian Army troops' ambush operation in Northern Hama.
The militants of Harakat Ahrar Al-Sham walked into the Syrian Army troops' tactically-set up ambush on Tuesday after seizing al-Sakhir village in Northern Hama.
Not long after releasing images and video footage of the army forces in control of al-Sakhir, the terrorists found themselves in the middle of an ambush that was perfectly timed by the army soldiers in al-Qaramita region.
According to a military source, the army men killed over 10 terrorists from Harakat Ahrar Al-Sham, Jeish Al-Izzah, and Faylaq Al-Sham, including two commanders that were present during the ambush.
As a result of this ambush, the army recovered all of the points they lost at Al-Sakhir and Al-Qaramita, forcing the militants to retreat in disarray in order to avoid more casualties.