Syria
Terrorists' Tunnel Destroyed by Syrian Army in Damascus Countryside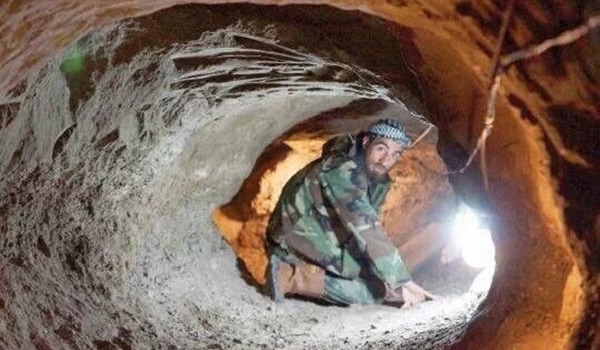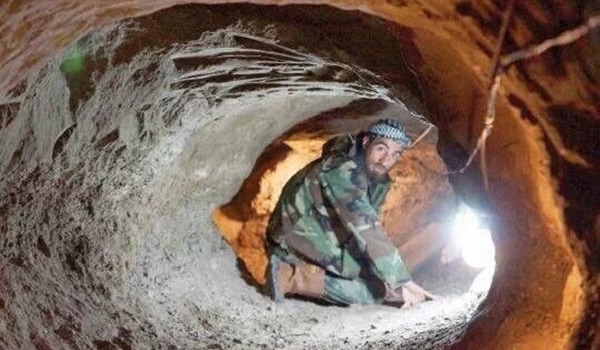 The Syrian government forces detected and destroyed a tunnel used by the foreign-backed militants in the Eastern countryside of the capital, and killed all the militants inside the tunnel, military sources said Tuesday.
"The army destroyed a tunnel of the so-called Jeish al-Islam terrorist group in Jobar, which is a region in the Eastern countryside of Damascus city and is in direct contact with the Eastern Ghouta region," the sources said.
"The Syrian soldiers trapped the militants inside the tunnel and killed 16 of them after hours of clashes," the sources added.
The pro-government forces have discovered several tunnels of militants in Damascus province in the recent weeks.
Earlier this month, the Syrian army, in its mop-up operations in Damascus countryside, uncovered one of the largest supply tunnels of rebel groups in Jobar.
The large tunnel unearthed by the Syrian army is 350 meters long and 17 meters deep and was used by militants to resupply and reinforce their embattled combatants.
The tunnel was equipped with ventilation, illumination and communication systems.
When the militants intended to use the tunnel they were completely surrounded by the Syrian Armed Forces. Several terrorists have been killed and several more have been captured by the army.