Syria
Terrorists use Syrian refugees to put pressure on Assad: Iran MP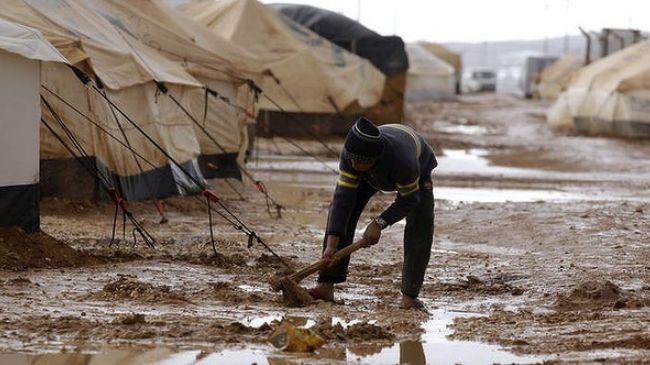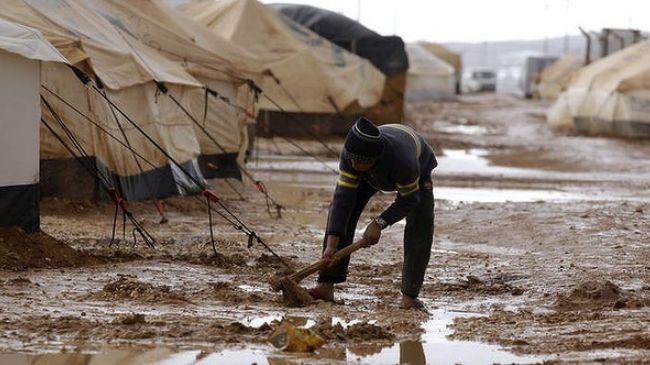 A member of Iran Majlis National Security and Foreign Policy Committee says foreign-backed terrorists are using Syrian refugees to put more pressure on Damascus.
"Terrorists are trying to abuse Syrian refugees by hindering the delivery of aid to refugees in camps, in a bid to lay the blame on the [Syrian] government and pit the refugees against [President Basher] Assad's government," Abbas-Ali Mansouri-Arani said on Tuesday.
He was referring to reports of clashes between frustrated Syrian refugees and aid workers in Zaatari refugee camp in Jordan, where poor living conditions ride on aggravated by strong winds and freezing temperatures.
The lawmaker blamed the West and Israel for endeavoring to sow discord in the region with the aim of undermining anti-Israel resistance, and insisted that the regional nations are the only sources to resolve their problems.
"Starting bloodbath and fratricide in Syria is among the evil goals whose scenario has been written by the opponents of the Muslim world," Mansouri-Arani stated.
The Iranian lawmaker also called on Syrian refugees to see through the plot hatched by terrorists and Western governments and understand that their dire situation is due to pressures from terrorist as well as their Arab and Western backers and has nothing to do with the Syrian government.
Syria has experienced about 21 months of deadly unrest, which has claimed the lives of many people, including large numbers of security forces.
The Syrian government says the chaos that began in the country in March 2011 is being orchestrated from outside and there are reports that a very large number of the armed militants are foreign nationals.