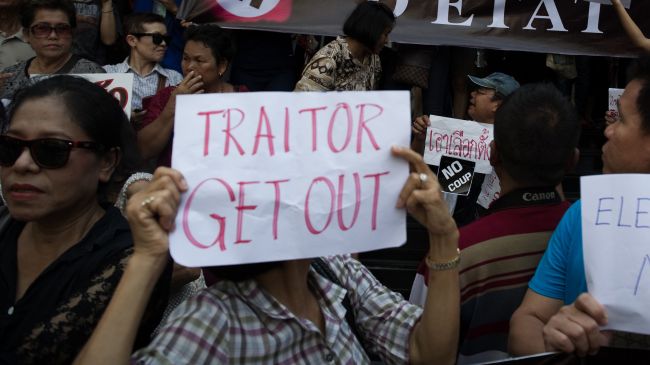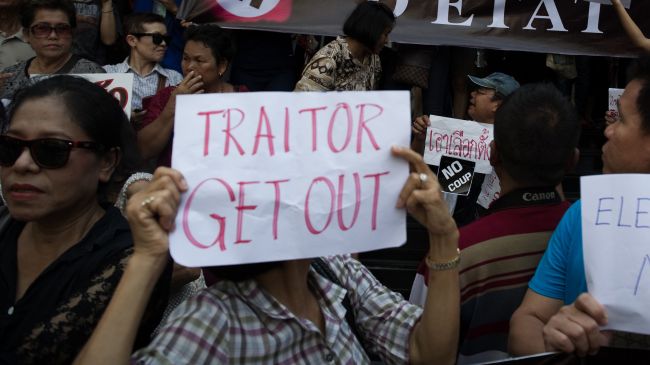 Anti-coup protesters have taken to the streets in Thailand's capital, Bangkok, despite warnings from the military against demonstrations.
More than 1,000 protesters marched in the city on Sunday, shouting "Get out!" at armed soldiers following a tense standoff.
According to reports, two activists were arrested after scuffles broke out between the Thai troops and protesters. A man was also reportedly injured and taken to a hospital.
Earlier in the day, coup leaders warned people against taking part in anti-coup demonstrations. They also ordered dozens of activists, academics, and journalists to surrender themselves to military authorities, in an effort to squash potential opposition and muffle the country's critics.
The Thai military has already taken into custody most of the officials of the previous government, dissolved the Senate and assumed its legislative powers.
Human Rights Watch says the military in Thailand has thrown the country's rights situation into a free fall.