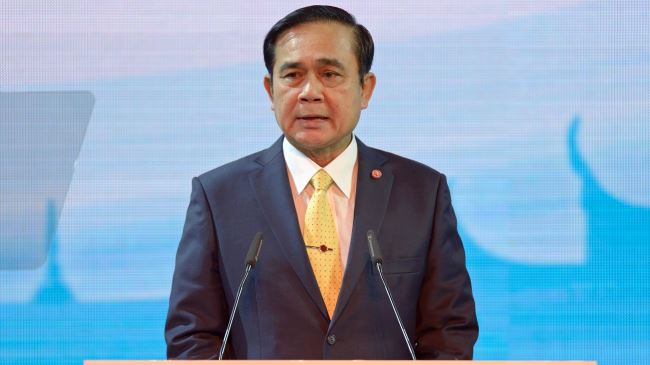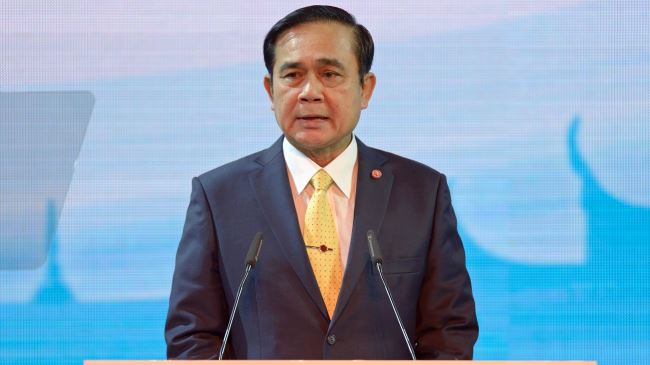 Thailand's prime minister says a general election originally expected to be held next year would be postponed to 2016.
"It is up to the constitutional drafting process," Prayuth Chan-ocha said late Wednesday, confirming his deputy prime minister's remarks that polls would be delayed to February 2016.
"Once the constitution is done, then it would be up to the election commission to stage elections," he added.
The junta leader further dismissed reports that he wanted to remain in his position, saying he was only in power to serve his country.
"If you want me to leave, then tell me to go. That is, if you want this country to fail," Prayuth said.
Earlier on Tuesday, Thai Deputy Prime Minister Wissanu Krea-ngam said following talks with W. Patrick Murphy, US charge d' affaires in the Asian country, that the poll would be delayed until February 2016 at the earliest, a delay Washington later called "unwise and unjustified."
The current government came to power following a bloody military coup in May.
The May 22 coup against ousted Prime Minister Yingluck Shinawatra was justified by the military as an attempt to restore order after months of political upheaval that killed nearly 30 people. Thailand is currently ruled by an interim charter that gives the military government sweeping powers.