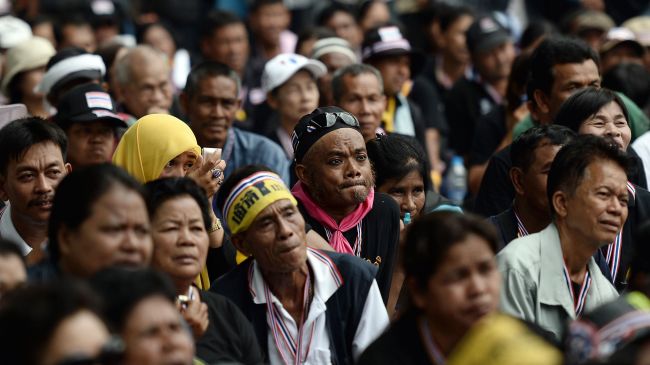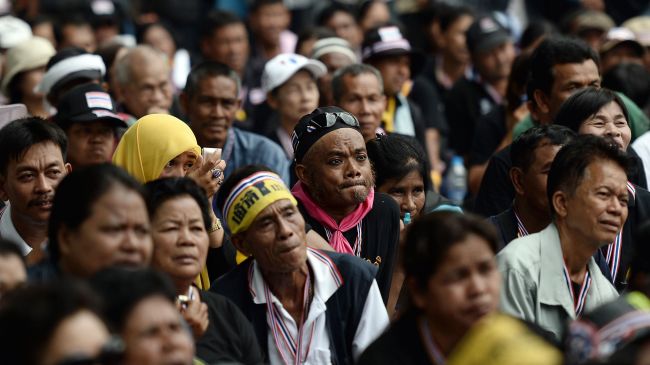 Supporters of Thailand's government have blocked access to an anti-corruption hearing against Prime Minister Yingluck Shinawatra.
On Thursday, the supporters, known as the Red Shirts, blocked access to the headquarters of the National Anti-Corruption Commission, as it prepared to hear charges of negligence against the premier for allegedly mishandling a government rice subsidy program.
Yingluck's supporters say the anti-graft commission is persecuting the prime minister.
The rice subsidy program has accumulated losses of at least USD 4.4 billion and has been dogged by corruption allegations. Payments to farmers have been delayed by many months.
The charges against the prime minister could lead to her impeachment after weeks of anti-government protests. Yingluck's opponents want to replace her government with an appointed council.
On Wednesday, Thai security officials said that unknown armed men fired sporadically and threw grenades in three areas of the capital, Bangkok, where demonstrators are camped out.
The shootings came hours after anti-government protesters gathered outside police headquarters in Bangkok to demand a probe into deadly attacks on them.
UN Secretary General Ban Ki-moon has urged the parties to "engage as soon as possible in meaningful and inclusive dialogue toward ending the crisis and advancing genuine reform," according to UN spokesman Martin Nesirky.
Recent protests in Thailand were triggered on October 31, 2013, when the government proposed an amnesty bill that could have pardoned the prime minister's brother and former premier, Thaksin Shinawatra, setting the scene for his return to the country.
The ex-premier, ousted in 2006, has been in self-exile since 2008 to avoid a two-year prison sentence over corruption.
Protesters say Thaksin is the real power behind the current government.