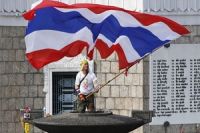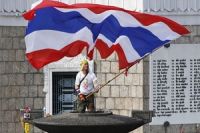 Thailand's army has declared martial law across the country amid the political tensions over the past months.
According to Press TV, a Thai army statement said the decision was made "to restore peace and order for people from all sides."
The Thai government says it is still in office and has not been consulted on a military rule.
Tensions deepened in Thailand after the Constitutional Court removed Prime Minister Yingluck Shinawatra from office on May 7 for abusing power.
The premier's Pheu Thai Party, however, refused to leave power and immediately replaced Shinawatra with the country's Commerce Minister Niwattumrong Boonsongpaisan.