Asia-Pacific
Thailand consumer confidence falls to 12-year low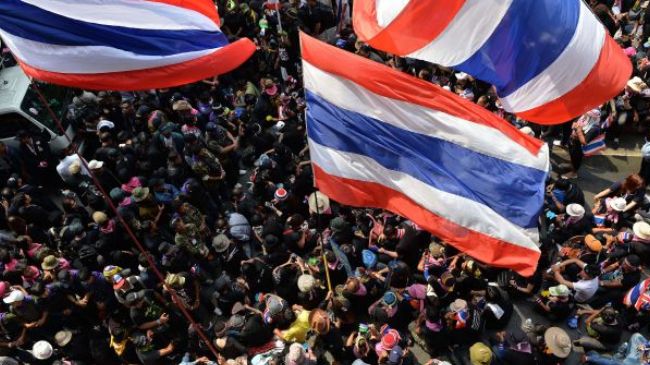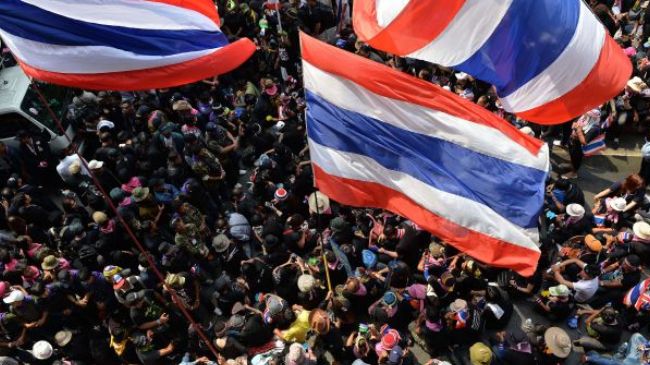 Thailand's consumer confidence has fallen to a 12-year low due to the country's political instability and slowing economic growth, media reports say.
The latest study of the University of the Thai Chamber of Commerce (UTCC) showed that the consumer confidence index plummeted to 69.9 in February, its lowest level since November 2001, the Bangkok Post reported on Friday.
"Consumer confidence will continue falling in the coming months," said UTCC economist Thanavath Phonvichai.
"The private sector is reluctant to make new investment while export and tourism are becoming saturated, and foreign investors are considering moving their investments to other destinations," he added.
Bank of Thailand's projections indicated that the country's gross domestic product increased 1.3 percent in the fourth quarter of 2013, compared with 3 percent for last year, and could drop to two percent this year if the current political impasse continues.
Consumption also grew only two percent in 2013, compared with 6.8 percent the year before.
Thailand has been rocked by demonstrations against the government since November 2013. The demonstrators want Prime Minister Yingluck Shinawatra to quit, so that an unelected "people's council" could enact reforms.
Recent protests in Thailand were triggered on October 31, 2013, when the government proposed an amnesty bill that could have pardoned the prime minister's brother and former premier, Thaksin Shinawatra, setting the scene for his return to the country.
The ex-premier, ousted in 2006, has been in self-exile since 2008 to avoid a two-year prison sentence over corruption.
Protesters say Thaksin is the real power behind the current government.