Myanmar
Thailand to deport 260 Myanmar Muslim refugees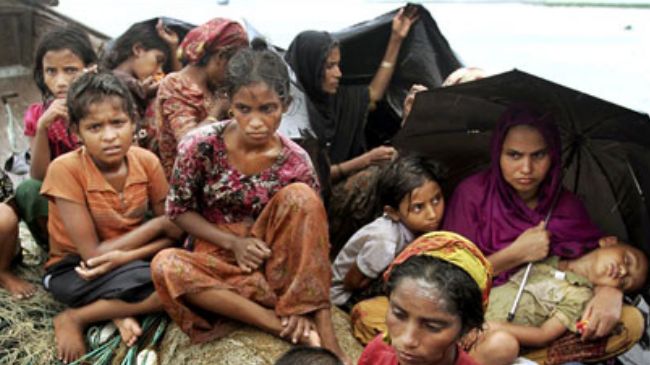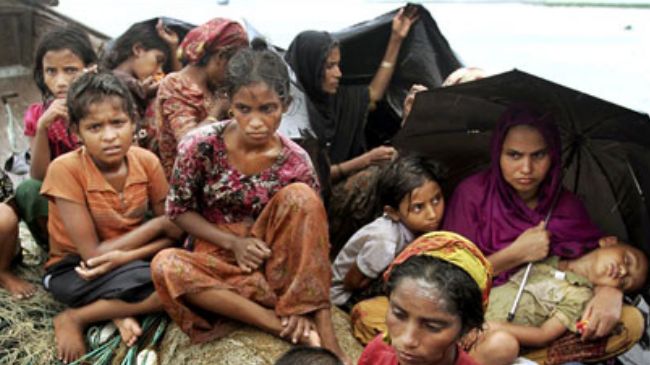 Thailand to deport 260 Myanmar Muslim refugees
Thailand officials say they are planning to send some 260 Rohingya Muslim refugees back to sea after they fled persecution in Myanmar.
Police Colonel Sanya Prakobphol of the Kapoe district in Thailand's southern Ranong Province said Monday that the boat migrants are to be pushed back out to sea.
"If they come in then we must push them back … once they have crossed the sea border into Myanmar then that's considered pushing them back. What they do next is their problem," said Prakobphol.
The police official added that a group of Myanmar Muslim refugees were found on a boat on November 8 and they had been arrested and charged with trying to enter the country illegally.
According to rights groups, more than 10,000 Rohingya Muslims have fled the northern Rakhine state on cargo ships since mid-October, with Thailand and Malaysia as their main destinations.
Hundreds of Rohingyas have been killed and over 140,000 displaced in attacks by extremist Buddhists over the past two years.
Myanmar's 1.3 million Muslims, who are denied citizenship, are one of the world's most persecuted communities, a fact that the UN also confirms. They live in apartheid-like conditions and have little or no access to jobs, schools or healthcare.
Rohingya Muslims in Myanmar have faced torture, repression and neglect since the country's independence in 1948.
The Myanmar government has been repeatedly criticized by human rights groups for failing to protect the Rohingya Muslims.