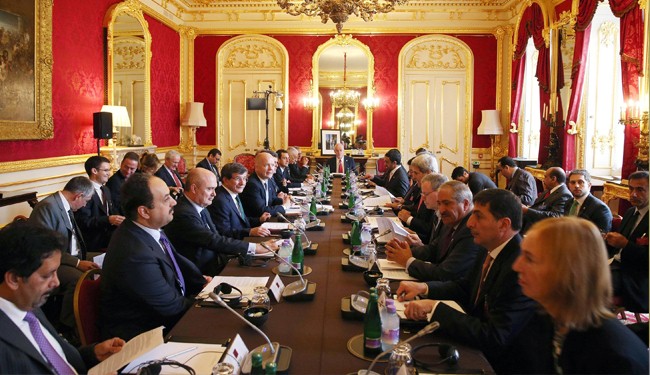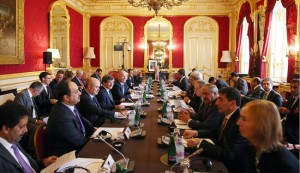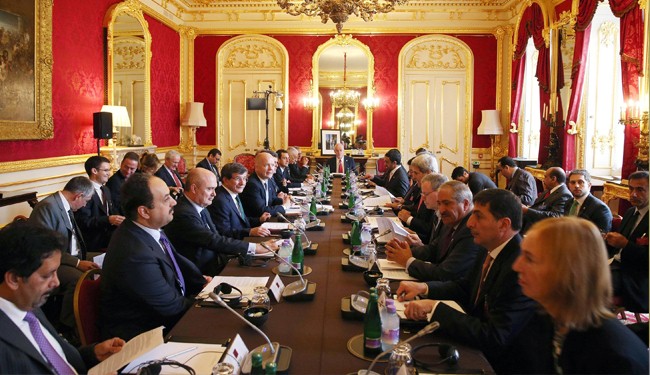 The so-called group of Friends of Syria is meeting in London to try to persuade the foreign-backed Syrian opposition to participate in a peace conference scheduled to be held in Geneva next month.
Representatives of Syria opposition coalition are meeting in London on Tuesday with foreign ministers of the Friends of Syria group, which consists of the US, France, Britain, Saudi Arabia, Egypt, France, Germany, Italy, Jordan, Qatar, Turkey and the United Arab Emirates.
UK Foreign Secretary William Hague said earlier this week that the conference is aimed at pushing for the long-delayed Geneva conference by deciding a united position among Syria opposition groups.
The meeting will "discuss preparations for the Geneva Conference, support for the [so-called] Syrian National Coalition, and our efforts to achieve a political settlement to this tragic conflict," Hague added.
The planned peace conference on Syria, known as Geneva II, was proposed by Russia and the US on May 7.
Meanwhile, UN-Arab League Special Representative for Syria Lakhdar Brahimi is on a Middle East tour to muster support for the planned Geneva peace conference on the Syria crisis, which is expected to be held in November.
On Monday, Syrian President Bashar al-Assad cast doubt on the success of the upcoming meeting as "factors are not yet in place" for the event.