Syria
The head of foreign-backed Syrian opposition coalition visit Qatar for money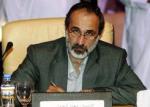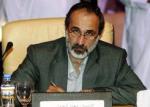 The head of Syrian opposition coalition visits Qatar to demand more financial aid from the House of Thani for terrorist forces in Syria.
Ahmed Moaz al-Khatib, the head of treacherous opposition coalition visited Qatar and demanded financial aid from the country for Syrian opposition. Meanwhile, talks on the formation of the transition government have been launched.
According to the Lebanese daily As-Safir, Louay Safi, an opposition member in Qatar said "Moaz al-Khatib has had positive negotiations with Qatari authorities, especially Hamad bin Jassim, the Prime Minister of Qatar."
According to this source, Khatib returned to Istanbul on Monday. The opposition meeting will be held to request more monetary aid from the anti-Syrian axis.
Safi further added that the meeting would have positive impacts on the formation of the transition government, since some sides in the Opposition Coalition did not agree with the formation of such a government before an international fund launched for its support.