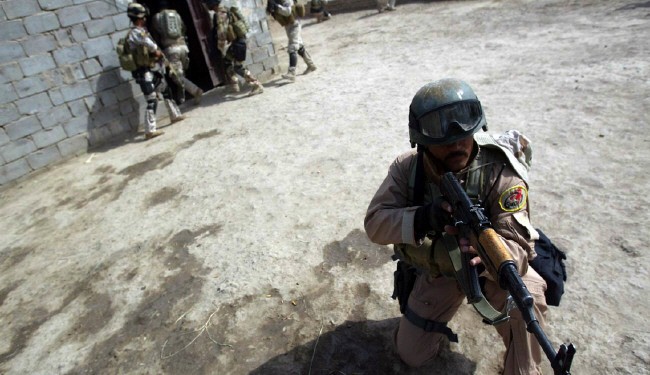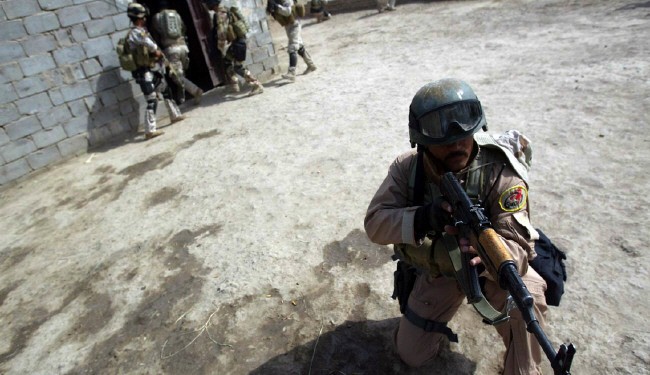 The Iraqi army repelled an attack by the ISIL Takfiri group in the city of Ramadi, Anbar province, and claimed the lives of dozens of terrorists, a senior army official said.
An Iraqi commander, speaking on condition of anonymity, said that the army troops pushed back an ISIL offensive in the district of Sakkar near Nikhaib, as the terrorists attempted to creep into the city.
Since June 2014, Northern, Western and Central provinces of Iraq have been the scene of insurgency posed by the ISIL terrorists who attacked army bases in summer and occupied vast areas in Nineveh, Anbar and Salahuddin provinces, including Mosul, Tikrit and Fallujah.
Army officials had previously announced that insurgency in the country will be eradicated by the current yearend.