Palestine
The Israeli occupation seeks to Judaize the Buraq area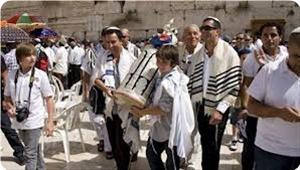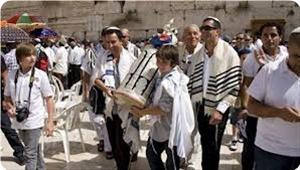 The Israeli occupation developed new Judaization schemes that target the Buraq area and its surroundings area of the Aqsa mosque, the Aqsa foundation for Endowment and Heritage revealed.
The Israeli authorities have increased the so-called "Tavilah" events for young Jews near Buraq wall funded by the Office of President of the Israeli government, the Foundation noted.
Aqsa Foundation said, in a statement on Monday, that such events aimed to Judaize the Buraq wall, the most important Islamic monuments directly related to the Al-Aqsa Mosque.
The Foundation confirmed that the Western Wall is an integral part of the Al-Aqsa Mosque, and the front yard is an Islamic waqf related to Al-Aqsa and a part of the endowments of the Mughrabi Quarter, which was destroyed by the occupation in 1967.
The recent period has witnessed an increase in the biblical baptism events" for free in Buraq wall area, according to Al-Aqsa mosque.
It added that the costs of this "baptism" are funded by the so-called "Wailing Wall Legacy Fund" directly subordinate to the Israeli Prime Minister's Office.