Palestine
"The OIC should adopt a brave position against the Zionist regime's crimes": Syrian MP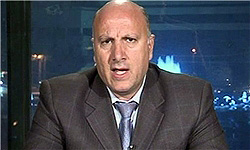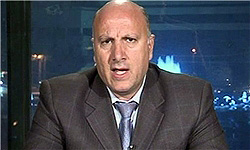 A senior Syrian parliamentarian called on the Organization of the Islamic Cooperation (OIC) to adopt a brave position against the crimes committed by Israel against the oppressed Palestinian nation.
"The OIC should adopt a brave position against the Zionist regime's crimes in the occupied (Palestinian) territories," Sharif Shahadah told FNA on Wednesday.
Elsewhere, he described Iran as the real flag-bearer of Islam in the region, and said, "Today the role that Iran plays in fighting Zionism in the region is far beyond the role of the Arab countries."
The OIC is now holding an emergency meeting in Mecca, Saudi Arabia, to review the latest developments in the region and the Muslim world.
Iranian President Ahmadinejad and Foreign Minister Ali Akbar Salehi are also attending the Mecca meeting to confer with the Muslim countries' officials on different issues related to the Muslim world.
A senior Iranian diplomat reiterated on Tuesday that President Mahmoud Ahmadinejad's participation in the OIC conference displays that Tehran is seriously resolved to help settle the regional crises.
"President Ahmadinejad's presence at the conference shows our serious will and intention to solve the regional crises peacefully," Foreign Ministry Spokesman Ramin Mehman-Parast said.
He further cited "the need gravely felt for unity in the Muslim world, the close views of the regional countries, the enemy plots in the region which are aimed at destroying and weakening the Islamic countries, and the Muslim nations' ability to move independently as well as resistance against the Zionist regime's aggressions as the most important motivations which can make this conference successful".